XRF Analyzers
X-ray fluorescence (XRF) spectrometers are a non-destructive analyzers, either handheld or benchtop, used to provide chemical, elemental and trace element analysis. XRF can typically analyze elements from sodium (11) to uranium (92) in concentrations ranging from parts per million (ppm) to high percent's in solids, liquids and powders. Compared to other analytical techniques XRF requires no or very little sample preparation, and it's low-cost.
We have a range of handheld and benchtop analyzers solutions to meet most demanding applications.
Request Pricing or Demo
Handheld XRF Analysis
Handheld XRF analyzers are portable analyzers that provide immediate laboratory quality results in the field.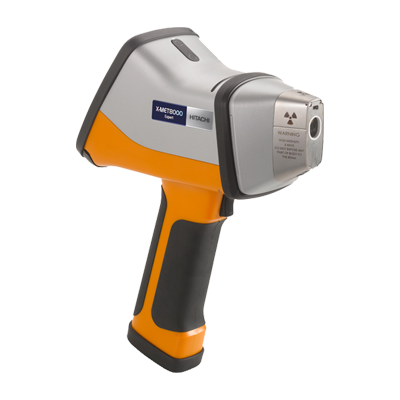 X-MET8000 Range
The X-MET8000 range delivers reliable performance needed for rapid alloy grade identification and accurate chemistry of a wide variety of materials. Weighing just 1.5kg/3.3 lbs, it's designed to be ergonomic and comes with a battery life that lasts up to 12 hours.
Find out more
Benchtop XRF Analysis
Benchtop XRF analyzers offer rapid and cost-effective elemental analysis and regulatory compliance screening (e.g. RoHS) for process and quality control.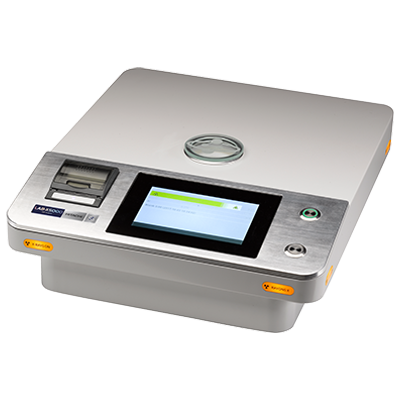 LAB-X5000 and X-Supreme8000
These robust analyzers are built for quality control in production environments and laboratories to support a wide range of applications including petroleum products & lubricants, wood treatment, minerals, mining, cosmetics, cement and paper.
Find out more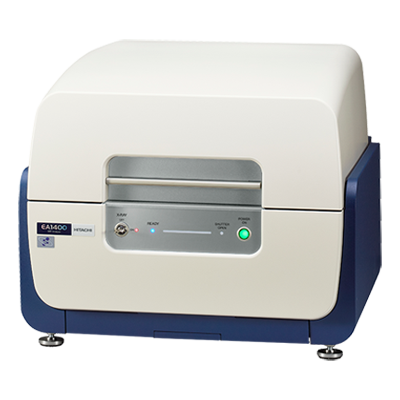 EA Range
Specifically designed for RoHS (Restriction of Hazardous Substances), these analyzers deliver consistent results for businesses who need to conform to this directive. Choose between the EA1000 range for dedicated RoHS analysis or the EA6000 for RoHS, coatings and elemental mapping analysis.
Find out more
Coatings Microspot XRF Analysis
Microspot XRF coating thickness and materials analyzers offer rapid quality control and validation testing for PCB, semiconductor, electronics and metal finishing.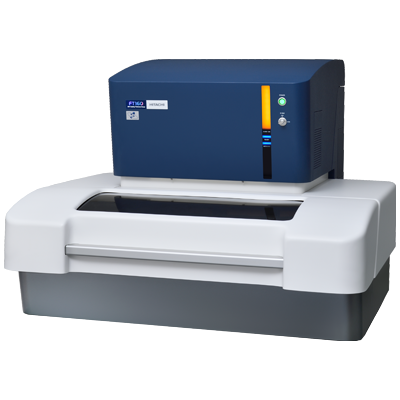 FT160

Designed for ultra-thin coatings, such as those found in today's shrinking electronic components, the FT160 produces fast, accurate and repeatable results, increasing productivity and reducing costs of out-of-specification coatings on PCBs, semiconductors and micro connectors.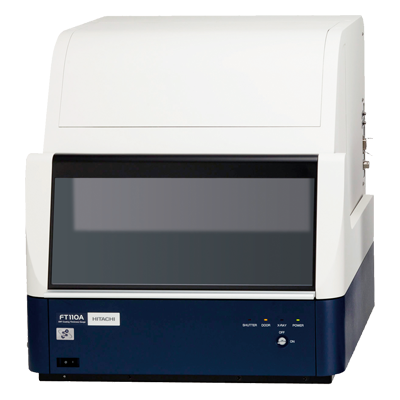 FT110A

Designed to accommodate large samples, this advanced XRF analyzer can ensure coatings specifications are met on a wide range of components including ensuring plating specifications are met to avoid inferior performance and the costs associated with scrap or re-work.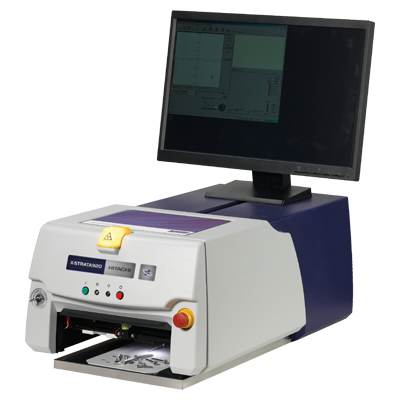 X-Strata920

Covering both electronics and metal finishing coatings, the X-Strata920 with its choice of configurations can analyze single-layer and multi-layer coatings including alloyed layers. It comes with four base configurations to handle parts of any shape.
Find out more