Analysis across the polymer lifecycle
Reliable, accurate and ultra-sensitive analysis is essential in ensuring polymer products that are used in industries such as electronics, consumer goods, food, pharmaceutical, and automotive are safe and reliable, and meet stringent specifications. For waste polymers and rubbers, analysis plays a crucial part in sorting them for recycling and reprocessing.
We produce a range of analyzers to help polymer manufacturers, recyclers and researchers meet increasing demands, while maintaining the highest product quality standards and RoHS directives. Our range of thermal analyzers deliver excellent baseline performance and sensitivity for materials verification and thermal behavior characterization and our XRF benchtop analyzers are ideal for compositional measurements within a polymer matrix.
Thermal Analysis Products for Polymer Verification
Our range of thermal analyzers for polymers have an unsurpassed level of baseline stability, world-class sensitivity and advanced DSC, STA (TGA/DSC), DMA and TMA capability. They are optimized to detect minute changes within polymer matrices, while being robust, reliable and easy to use.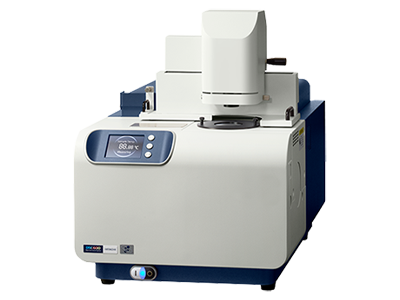 NEXTA DSC range for accurate materials characterization
Designed for accurate determination of melting point, glass transition and crystallization temperatures, the NEXTA DSC range of differential scanning calorimeters deliver excellent sensitivity and baseline flatness. This high sensitivity means that you can be confident in capturing all the critical information you need to achieve your goals.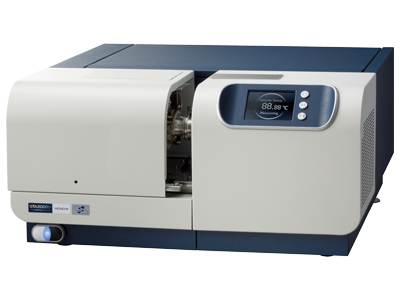 NEXTA STA for comprehensive materials verification and thermal characterization
TGA baseline drift and stability of less than 10µg, with innovative furnace and balance design deliver ultimate precision and accuracy, even when measuring trace amounts of additives like plasticizers within your polymers.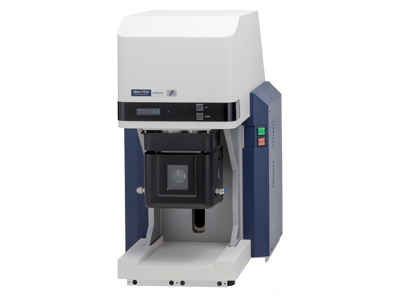 DMA7100 for high performance viscoelastic analysis
Engineered for ultra-low noise and high sensitivity, the DMA7100 delivers high performance viscoelastic measurements of polymers. Ideal for production and research, the DMA7100 includes intuitive software that aids getting the right results every time, interpreting DMA results and is delivered with extensive functionality, including TTS-DMA master curve capability.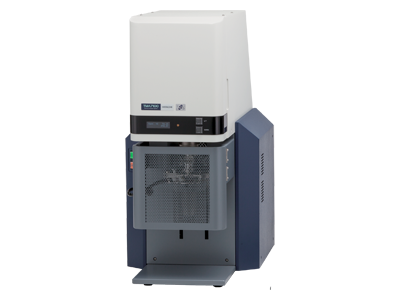 TMA range for polymer deformation analysis
With a wide temperature range, options for multiple furnaces and adaptable software, Hitachi's range of TMA instruments deliver precise results on expansion and shrinking of polymers. With a complete range of modules included with the instrument, specialized analysis, such as softening point determination of thin laminated layers and coefficient of thermal expansion (CTE), is easy.
Understand how your polymers will perform with Hitachi thermal analyzers.
Colour, dimension change, anomalies: see them all and more with RealView®
Product quality is crucial to the success of your business. With exceptional baseline stability and sensitivity across the range, Hitachi thermal analyzers give you uncompromised quality control and enable you to reach the next level in research and development. Seeing is believing with our unique RealView® technology, which allows you to visually capture what is happening in your furnace in real time, giving you greater insights than with standard thermal analysis data alone.
Benchtop XRF Analyzers for Polymer Composition Analysis
These XRF instruments are designed for rapid analysis in a fast-paced production environment. Ideal for verifying the content of catalyst residue during polymerization, additives and fillers during the compounding process, and for incoming material verification prior to component production or industrial waste reprocessing.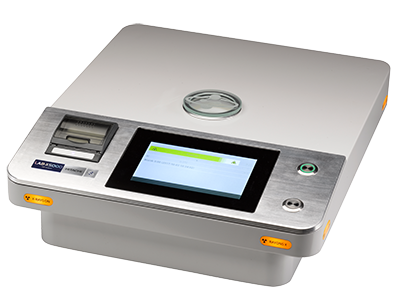 LAB-X5000 benchtop XRF analyzer for fast process and quality control.
The LAB-X5000 is built to perform 24/7 in fast-paced production environments. A high-resolution detector and advanced software features allow for precise and accurate measurement of a wide range of elements.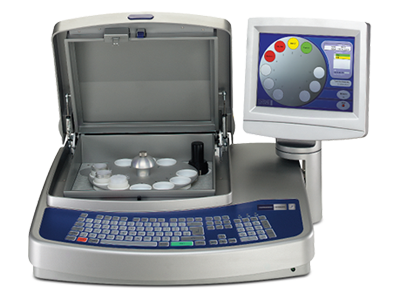 X-Supreme8000 benchtop XRF analyzer for high-volume analysis
The X-Supreme contains a high-resolution detector and sample changer for the automatic measurement of up to 10 samples at once, making high-volume analysis easy.