The successful roll-out of plant and pipeline-wide material verification programs (MVPs) depends on investing in the right analyzer for the job – as does meeting PHMSA and API guidelines. Today, many analysis technologies that used to be found only in large, stationary instruments have been developed for portable use. The difficulty lies in choosing the one that will do everything you need.
Historically, OES was the only technology capable of delivering the right results. However, with the development of handheld LIBS that can detect carbon, the choice is now wider. We've discussed making the right choice between handheld LIBS and mobile OES previously. Here we look at how these technologies shape up, specifically for plant and pipeline analysis for industries such as oil and gas.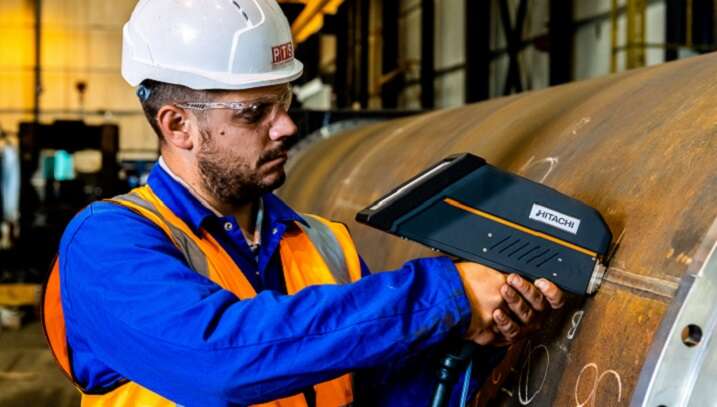 What capability do you need?
Choosing the right analyzer depends upon what you need to measure. For large, industrial plants this can be loosely categorized into three areas:
Materials verification
When taking measurement to determine material grade, precision is everything. If the results for a certain element vary too much from the 'true' value, then it's all too easy to place the material in the wrong grade. During our own in-house analyzer testing, we've established that LIBS routinely exhibits a high level of variation for many compositional elements. In our view, OES is the much less risky option for material verification programs.
Ability to measure a range of elements for CE
To have confidence in your results, you'll need to measure carbon equivalency. For pipelines, the PCM carbon equivalent equation is the most common. This means measuring many elements – not just carbon – to low detection limits. Handheld LIBS can't measure elements such as boron, making it impossible to accurately calculate the standard PCM CE formula from LIBS analysis alone.
Regulatory compliance
Many country-wide guidelines, such as API 5L, demand routine verification of a range of elements. Many elements that you need to measure for compliance – such as phosphorus and sulfur – can still only be measured with OES.


Ensuring you are getting true readings from your analyzer is not just an issue of regulatory compliance or in-house quality control. The wrong material in the wrong place can have disastrous consequences for high-risk components, such as a pipeline carrying natural gas. Ensuring your analyzer has the right capability should be the number one priority.
OES technology is the one to choose if you need to measure carbon, phosphorus, sulfur, boron, arsenic and tin in low alloys and stainless steels, and nitrogen in duplex steels.
Usability and throughput
Second to capability is usability. In a busy production environment or during a plant shutdown, it's important that measurements can be taken quickly and efficiently with no loss of performance. OES requires only a quick flush of argon through the optics and you can begin measuring. Handheld LIBS with carbon often needs a warm-up time before analysis can begin. You´ll need to wait for the handheld LIBS analyzer to reach the optimum temperature.
When moving between different types of samples e.g. changing between low alloy steel and stainless steel, you´ll often need to do an additional type standardization to get the results right with a handheld LIBS device. This means you'll need to be a trained or expert user to judge the accuracy of the results.
The final issue is related to temperature. If the handheld LIBS gets hot, results can be affected. This means you'll have to pause testing and wait until the devices cool down. This interruption of testing can be significant and the same applies to cost when the instrument can't be potentially used for 30-40% of the day.
Our recommendation
Hitachi High-Tech's PMI-MASTER Smart gives you the performance and ease of use of an OES instrument in a portable analyzer. Weighing just 15kg, the PMI-MASTER Smart is compact enough for small and hard to reach spaces and can be easily taken up a ladder or down a shaft. The long-life battery can deliver up to 300 analyses, enough to last all day when working in a remote area.
Find out more
For a full discussion and detailed results of a head-to-head test between our PMI-MASTER Smart mobile OES analyzer and handheld LIBS that can measure carbon, download our LIBS vs OES Guide.
Want to talk to our experts?
Talk to our experts today about the right solution for you as well as a quote.
Get in touch
Interested to read more?
---
Share this blog