2020 has taught us a very important lesson – the most significant aspect of life is safety. In this new world, we've seen events cancelled, planes grounded and whole industries grind to a halt. However, for those concerned with safety programs in large industrial plants, minimizing risk is business as usual. New regulations compliance must be met, maintenance work still needs to take place and unfortunate accidents still happen like in Asia for example, where news articles have highlighted some tragic incidents at major plants.
Whilst the reason for these industrial accidents is unknown, the need for Positive Material Identification (PMI) safety inspection doesn't go away. It lays a vital role in ensuring safety of people, environment and smooth running of a plant. Clearly, keeping existing safety programs going amid a pandemic is difficult with distancing measures in place and a dramatically reduced workforce.
As a responsible manufacturer and supplier of analytical instruments to this industry, at Hitachi High-Tech we've been hosting a series of webinars to explain what the PHMSA's 'Mega Rule' is about and how to comply. This is because even outside of the US, irrespective of the region, safety remains a critical factor for all pipeline operators and their facilities.
If you missed our webinars, you can watch them on-demand here:
Watch the Webinars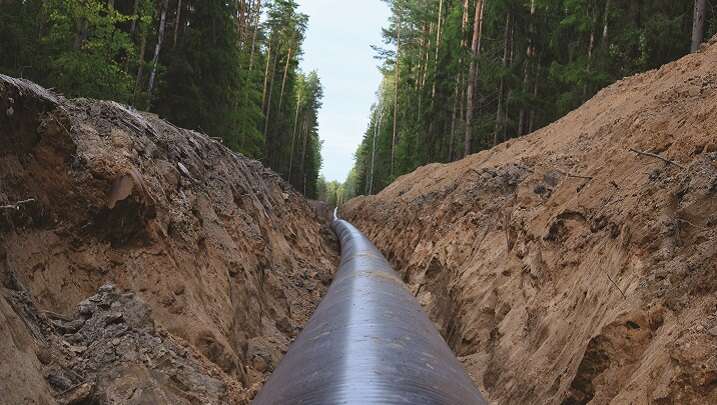 What about the PHMSA's 'Mega Rule'?
In the US, the most significant oil and gas pipeline regulation to sweep the industry in decades – the PHMSA 'Mega Rule' has come into effect. Pre-COVID, the deadline to comply was July 1st, 2020. However, in light of the current crisis, the PHMSA pushed many requirements back to the end of 2020, provided the reasons for not meeting the July deadline were COVID related.
Many companies will feel a sense of relief that the deadline has effectively been pushed back. Whether due to the current crisis or not, based on the surveys we ran with our webinar attendees comprising of pipeline operators from US and Asia, only 30% of attendees felt prepared to comply with the regulation.
However, 65% felt that the 'Mega Rule' will have an impact on their day-to-day operations. The increased scope to include all assets within a plant and the need to verify pipelines that have seldom been analyzed, will result in a huge testing effort. The current situation means that many plant and pipeline operators can now make sure they are truly ready for when the 'Mega Rule' hits on December 31st, 2020. For those outside the USA, companies will still want to be prepared for similar regulation, which may be enforced sooner or later – and this means having the right testing equipment.
Get ready for the PHMSA 'Mega Rule'
As experts in mobile instruments for materials verification programs, we recommend using a portable OES analyzer to give the most reliable results for every element you'll need to measure. Our own PMI-MASTER Smart is designed specifically for testing in remote locations and hard-to-access places.
To find out more about the capabilities of portable OES when compared with other portable technologies, check out our new guide: The Ultimate Guide: LIBS vs OES.