Partly due to emissions regulations and partly due to an attempt at competitive differentiation, the automotive sector is a hive of innovation right now, even in the current environment. Some of these developments are having an impact on production, such as Industry 4.0, and some are more consumer-focused. Here we'll take a look at two automotive trends that are driving advances in XRF (X-ray fluorescence) analysis technology: Connected Car and Electric Vehicles.
Connected Car
In 2019, there were an estimated 64 million WiFi-enabled cars produced and according to latest research from Deloitte, electronics account for 40% of the total cost of a new car in 2020. By 2030, this is forecasted to reach almost half.
With a focus on the premium market, the possibilities for innovation once a car has connectivity are huge. Some projects are designed to help the driver and their passengers, such as in-car entertainment, real-time congestion information, car wear and tear monitoring, and navigation aids. Others are more about using the data collected for wider scale monitoring to tackle larger issues, such as reducing CO2 emissions
Specific projects include a collaboration between BMW and Spotify to stream music to vehicles, and Audi China are working with FAW-Volkswagen and Alibaba, Baidu and Tencent in data analysis to develop smart urban transport. Of course, all the self-driving programmes in development are fundamentally based on connected car technology monitoring and giving feedback on each vehicle's immediate surroundings.
XRF for plating manufacturing: Microspot benchtop analyzers
The rise in connected cars is a real opportunity for plating manufacturers. As circuit board volumes increase further, high throughput analysis can help ensure quality is maintained. XRF analysis offers a long-term solution to address the challenge of achieving consistent and accurate board finishes in miniaturized electronics. As electronics coatings become thinner and are applied to smaller features, you want to invest in technology that is effective today as well as futureproofed for tomorrow's operations.
Hitachi's range of coatings analyzers range from high-precision XRF that can analyze several layers of a component for composition and thickness, to handheld thickness gauges for a fast check during production.
You can see Hitachi's range of XRF analyzers for high-end electronics and semiconductor wafer industry here.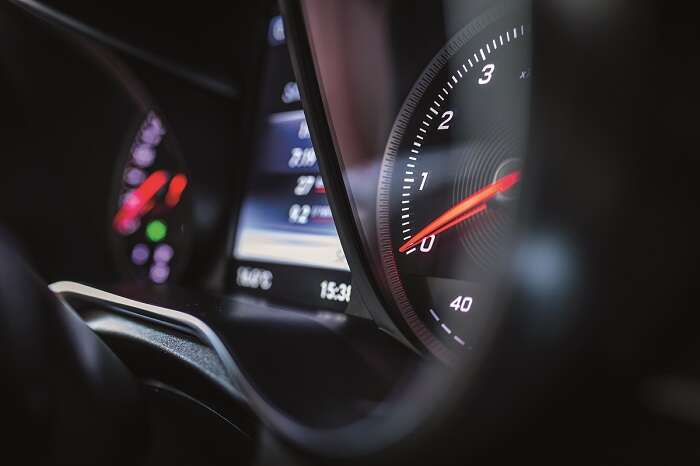 Electric Vehicles
Seen as an unlikely dream just twenty years ago by many, today EVs are silently making their way along our streets, charging up at futuristic parking spaces in smart cities and helping to cut particulate emissions that are a risk to health in our planet's major cities.
However, the fact that electric vehicles are now seen on our streets doesn't mean that innovation has halted. Right from the beginning the issue with electric cars was range. A picky public, nervous of new technology, wants the assurance that they are not going to be stranded when the family car runs out of juice.
Core to range is the battery. It's an obvious statement, but the more charge it can hold, the further you'll get between charging. Currently the Tesla Model S Long Range claims a 375 mile (600 km) range. The only batteries that are up to the job and commercially available today are lithium ion batteries (LIBs).
Yet despite being established technology, Li-ion batteries have a safety concern – thermal runaway. One potential cause of this is the metal contaminants within the cell that migrate through from the cathode to the anode, causing a short circuit which leads to local overheating. Classically ICP-OES or WDX analysis methods have been used to check for metal particles, but these technologies have drawbacks. It's not enough to establish whether a metal contaminant is present inside the battery cell, you have to build up a picture of the size and distribution of the particles too.
Introducing the EA8000 X-ray particle contaminant analyzer
Hitachi High-Tech have developed an X-ray particle analyzer specifically for the detection and analysis of metal contaminants within lithium ion batteries. Coupling powerful XRF technology with X-ray transmission analysis, the EA8000 is designed to maintain quality across your lithium ion battery production from raw material testing, process control to failure analysis.
For more information on the EA8000, take a look here.
Interested to find out more about the trends impacting material analysis in automotive?
Download our Essential Guide: 'Analysis in Automotive: What you need to know to stay ahead' to find out.
Download
---
Share this blog