Optical emission spectrometry (OES) is a recognised PMI (positive material identification) technique in the metals industry to verify elemental composition and grade identification of alloys. Whilst handheld LIBS and XRF are popular instruments, there are times when only OES is the right choice.
When I talk to customers, there are normally five key reasons why they choose our mobile OES instruments above others:
1. Reliable carbon and boron analysis
Carbon is a hot topic, with handheld LIBS analyzers now available that can measure it. The question is, how reliably? OES is a trusted, reliable method that's been around for many years. You'll achieve low levels of detection not just for carbon but also for boron, phosphorous, sulfur as well as nitrogen in duplex steels. Only OES can deliver reliably the results you need for accuracy.
"As carbon analysis is getting more important, mobile OES is needed for accurate analysis. Hitachi High-Tech has proven its superiority over competition."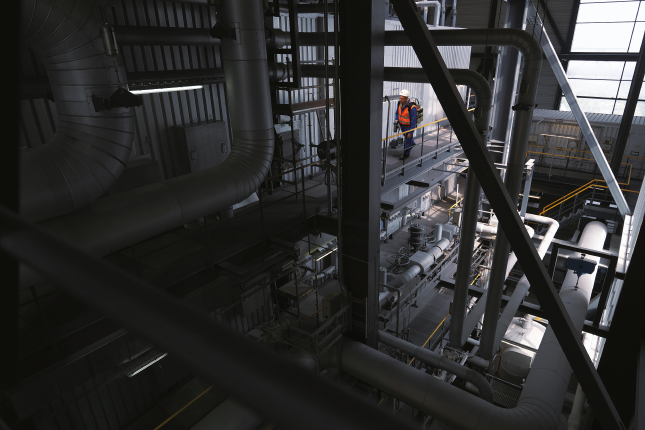 2. True portability and mobility
OES analyzers often get associated with stationary units. But at Hitachi High-Tech, we offer the only portable analyser on the market, the PMI-MASTER Smart. We also have two mobile options as well, PMI-MASTER Pro2 and TEST-MASTER Pro. The PMI-MASTER Smart is a favourite mobile OES analyzer amongst testing houses thanks to its true portability. Weighing only 15kg, you'll be able to easily to take it with you to the measurement point even at height.
3. Use and performance
When exact metals analysis is needed, you need ultimate performance. This is where accurate and precise analysis results and grade differentiation is a key factor. It's critical in many industries that companies ensure all results produced are according to industry requirements. Especially when it comes to quality checking in the customer premises.
Thanks to the superior performance and ease of use of our mobile OES product range, these two factors especially influence why customers select the PMI-MASTER Smart as the tool of choice. Our versatile product range means we've got you covered no matter what your need.
4. Choose the best analyser for the job – no compromise
Many of our customers tell us that the PMI-MASTER Smart is one of the best mobile OES analysers in the world to support their daily PMI jobs. When choosing your analyzer, you want to ensure that you choose the best analyser for the job so that you aren't making any compromises. If you aren't able to analyse all elements to low detection limits on the spot, then you probably need to re-think whether you have the right mobile analyser. We'll always talk you through the different options available depending on your application and what you're looking to achieve.
5. Made in Germany
Our OES analyzers are made in Germany at our specialist production site. Each manufacturing step of our OES spectrometers is verified by a 170 point quality inspection. Our instruments are purpose designed and tested for the most demanding environments. This means we are able to deliver ultimate quality control with no compromise on our products.
---
Ready to find out more about our mobile OES range? Get in touch with one of our experts or you can get information on our products here.
Gavin Soon is our Territory Sales manager for OES in APAC. You can contact him here.
Get a Quote
---
Share this blog