The portable PMI-MASTER Smart reliably analyzes alloys like aluminum, nickel, and copper in a safety-critical environment, at low levels of detection for C, P, S, B, As, Sn and N. It also measures hot samples, including C and Si, from up to 300°C / 572° F. This spark spectrometer needs almost no warm-up time, is light-weight and compact, so you can easily take it where you need it. The PMI-MASTER Smart is operating cordless with a rechargeable battery pack.
The mobile PMI-MASTER Pro2 is ideal for preventing grade mix-ups of incoming and outgoing materials, conducting material verification and quality control, or maximize profits in a scrapyard. With this mobile spark spectrometer you can analyze carbon and boron with our spark probes, with the UVTouch probe you can measure phosphorous, sulfur and boron as well as nitrogen in duplex steels. It offers up to 8 hours cordless on-site operation, thanks to a powerful battery.
Our portable and mobile OES analyzers meet the world's most stringent PMI metallurgical alloy chemistry testing requirements including API 5L, ASME section IX B& PV, ISO 17025 and A2LA standards.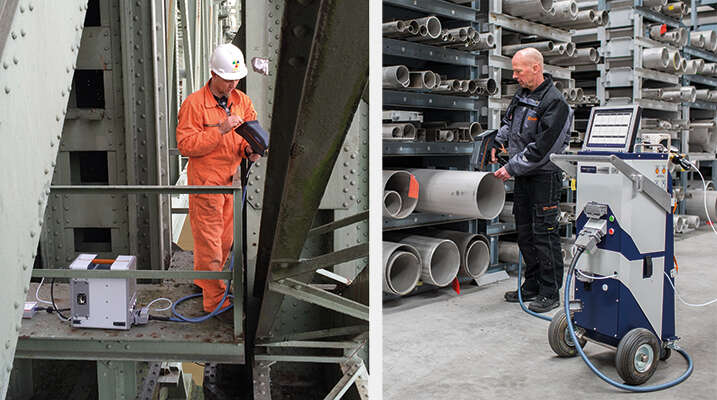 Here you can download the application notes with calibration ranges for all bases.
Do you want to learn more about the PMI-MASTER Smart and PMI-MASTER Pro2?
---
Get in touch
---
Share this blog
Date: 18 January 2022
Author: Maryam BeigMohamadi, PhD, Application Scientist