Demand for scrap steel, aluminum and precious metals is set to rise and global scrap market trends will obviously affect metal analysis requirements. I recently presented a webinar on this topic, scrap metal analysis – how to be prepared for the future but here's a quick look at three major trends I covered during the webinar and my recommendations on how to make the most of it if you deal in scrap metal recycling to maximize profits.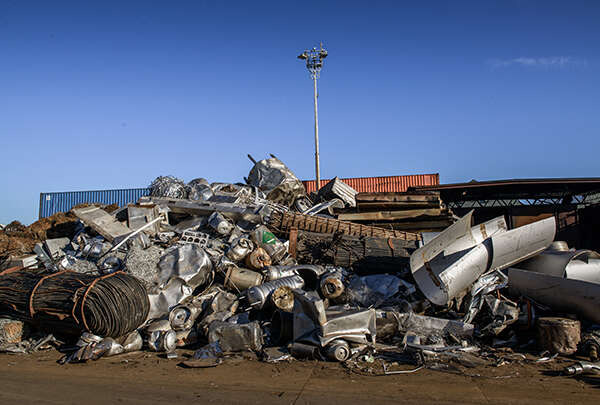 Trend #1: Greener Steel Production
Steel production has been going 'greener' for some time. But with global steel demand increasing, there's even more pressure. The industry is responding by moving away from older furnace methods towards EAF (electric arc furnace) production. EAF furnaces are highly efficient and large investments are being made right now in this technology.
What this means for scrap and recycling
EAF furnaces use scrap as the main source of input. So, the predicted rise of EAF steel production – maybe as high as 50% by 2050 – is a massive growth opportunity for metal recyclers and scrapyards. It's a move that will be supported by many, as harmful carbon dioxide emissions reduce by half when ferrous scrap is used as a raw material.
---
To supply steel scrap, you'll need to be able to sort through high volumes of material fast. If you want to get really technical you could analyze for chemical composition and grade. You'll have a choice of handheld XRF, LIBS and spark OES to choose from.
---
Trend #2: Huge demand for recycled aluminum
There is a trend to produce much lighter car and airplane bodies. This is because reducing weight is the best way to reduce carbon emissions and meet environmental targets. Lightweight aluminum and magnesium alloys are fast replacing traditional steel components in newer car and airplane designs.
Another trend right now is the use of recycled aluminum. Using recycled aluminum is over 90% more energy efficient than using mined material. And because of this, companies are moving to recycled aluminum to improve their 'green' status. For example, Apple is promoting some of their products as using 100% recycled aluminum.
What this means for scrap and recycling
Aluminum is already big news in scrap. 50% of aluminum used today is from recycled material. But the huge move to weight reduction in automotive and aerospace will likely push demand – and price – up further.
---
To supply aluminum scrap, you'll need to remove aluminum containing harmful elements like lithium. Your analyzer will need to have the right capability like the Vulcan Optimum+ designed for Al-Li alloys.
---
Trend #3: Hybrid and petrol cars driving demand for palladium
Hybrid and petrol-only cars all have catalytic converters to help them meet emissions targets. These catalytic converters contain between 1 and 12 grams of the precious metals platinum, palladium or rhodium. With the decline in popularity of diesel, demand for petrol has increased and this has driven up demand for palladium for catalytic converters.
What this means for scrap and recycling
Using recycled palladium is only 10% of the cost of mined palladium. For this reason, catalytic converters are recycled to extract the precious metals. And the prices of these metals are on the rise. As the amount of material in the catalytic converter can vary, you're more likely to get a decent price for your scrap if you can measure exactly what precious metals are within the converters.
---
To measure precious metals, you must grind the core of the converter to a powder. This means that you'll have to use XRF analysis like the handheld X-MET8000 as it's the only one that can measure powder.
---
Metal analyzers for scrapyards at a glance
Fast and accurate analysis of all common alloys
Non-destructive technology
Handheld, battery powered analyzer
Measure all types of scrap
Fast measurement
Fastest measurement with results in under a second
Very simple to use
Samples can be measured in your hand
Handheld, battery powered analyzer
Handles very small and complicated shapes
Mobile and stationary spark-OES
Highest level of accuracy of three methods
Will detect carbon, sulfur, phosphorus and nitrogen in steel
Best performance for alloying and trace elements
Full compositional analysis
Battery powered, mobile analyzer
Ready to get a quote?
To find out more about which analyzer you need, and to see them in action, get in touch with our experts
---
You might also be interested in:
---
Share this blog