The price of palladium is booming right now. After a sudden decline in prices in March 2020 due to COVID, the value has recovered well, and this year is looking promising for this precious metal. In just the first week of 2021, palladium prices hit an astonishing $2,394 and the price is expected to rise further.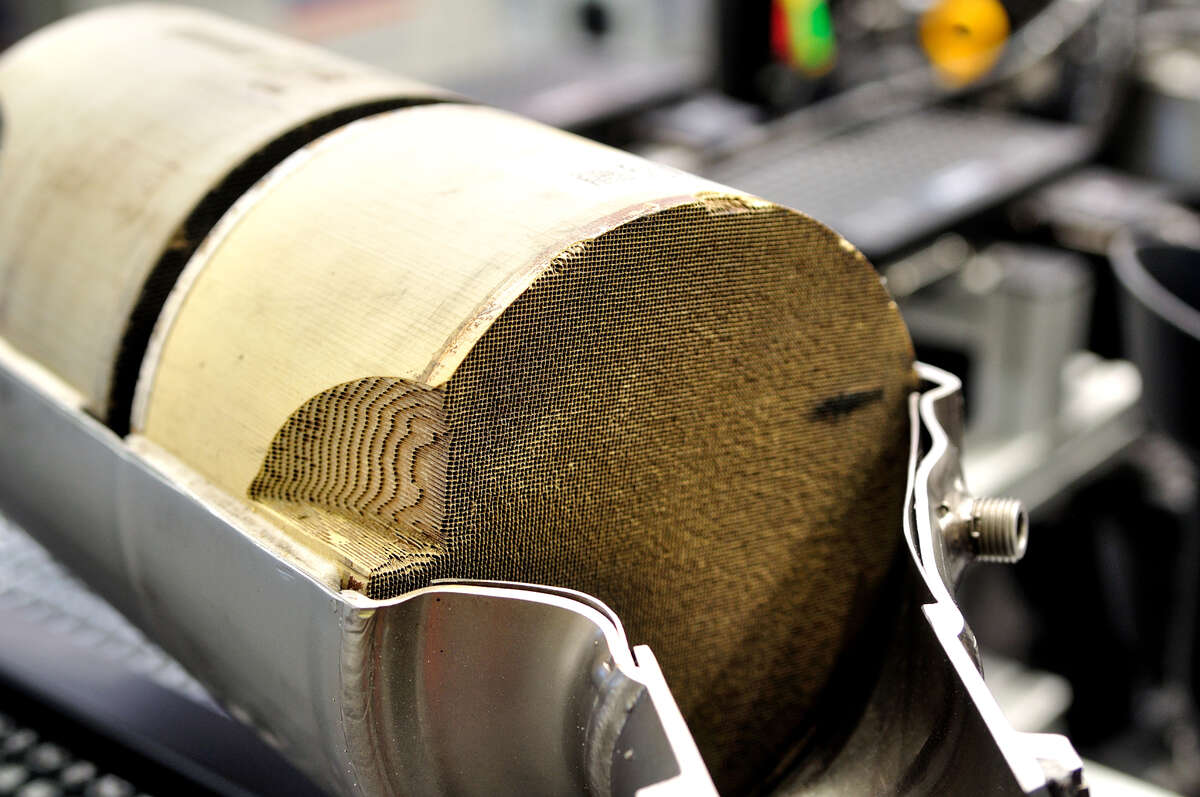 What is really interesting is how consumer behavior around drive chain technology is actually pushing up the demand for palladium over and above platinum. Prior to 2015, the split between petrol and diesel private vehicles was roughly half and half. But that all changed in 2015.
How diesel fell out of favor
Back in the first decade and half of this century, diesel was seen as a (relatively) green choice for the family car. With much better mileage (miles per gallon) than its petrol cousins, carbon dioxide emissions for a mid to long distance drive were lower for the diesel engine.
But then in 2015 in an attempt to meet strict environmental emissions targets in Europe, several mainstream motor manufacturers were found to have 'fudged' the official diesel emissions numbers in their testing. 'Dieselgate' brought diesel engines to the headlines, casting doubt over their green credentials.
While in the US diesel passenger cars are no longer offered, governments around Europe put even more of a cloud over the industry by threatening to ban diesel engines altogether. Local tax rises, such as in the UK, that came later made diesel cars an even less attractive option and by 2018 diesel's market share had sunk to 36%.
So, why does the decline in demand for diesel result in an increase in demand for palladium?
Remember that palladium is used in catalytic converters in petrol engines. With legislation demanding catalytic converters in all combustion engine powered vehicles and the public turning away from diesel, sales of hybrid and petrol cars have increased where diesel sales have fallen. With the vast majority of hybrid cars using petrol engines as the combustion portion they will have at least one catalytic converter containing that valuable palladium.
Boost for scrap and recycling industry
Recycled precious metals supply about 25% of current demand and are 10% of the cost of mined material. But with the price of precious metals — especially palladium — set to increase, there's serious money to be made from identifying and sorting the metals from the catalytic converters of end-of-life vehicles.
But there's a catch. There are many, many different types of catalytic converter with different amounts of precious metals within them. Unfortunately, it's not as simple as just identifying the converter and selling it on. To get the right price, you need to identify exactly what and how much of the precious metal is contained within the unit.
The good news is that fast and accurate precious metals determination can be achieved with a handheld XRF analyzer, such as the X-MET8000. Designed for in-the-field use, the X-MET8000 can determine the presence and composition of precious metals in catalytic converters, including platinum, rhodium, and that highly sought-after palladium.
To find out more about catalytic converter analysis with the X-MET8000, download the application note.
If you have any questions, feel free to reach out to our team of experts. Feel free to connect with me on LinkedIn as well.
---
You might be interested also in:
Using handheld XRF to recycle precious metals in catalytic converters
More information about X-MET8000
---
Share this blog