Lead has a been a commonly used material in plumbing dating back to Roman times. Malleable and abundant, lead seemed like the ideal material for transporting water into homes. That's why lead pipes came into use in many countries for transporting drinking water – until scientific research demonstrated that lead was harmful. Ingesting lead over certain limits can cause damage to the brain, nervous system and kidneys, and is particularly dangerous for young children and/or pregnant women.
Water pipes containing lead are dangerous because they eventually corrode, leaching lead into the drinking water supply at unacceptably high levels. And, despite regulation removing lead pipes from water supply, including the US banning of the use of leaded pipes and solder in the US back in 1986 as part of the Safe Drinking Act, many homes are still serviced by lead pipes somewhere along the line. The Flint water crisis is a good example of this, where the drinking water for the city of Flint, Michigan was contaminated with lead, exposing 100,000 residents to elevated levels and resulting in extensive lead service pipe replacement program. This sparked national attention to the issue.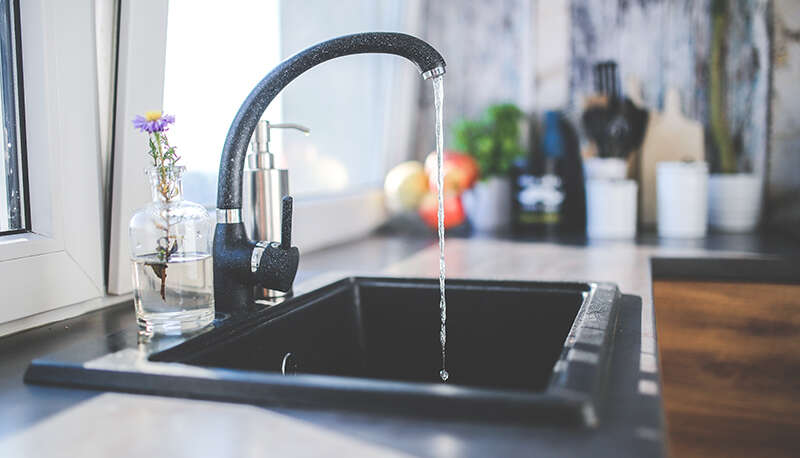 Biden's plan to replace all US lead water pipes
On March 31, 2021, the Biden administration released their infrastructure plan, which includes replacing all lead drinking water pipes within the US to prevent lead contaminating drinking water. This ambitious goal target is estimated to reduce lead exposure in 400,000 schools and childcare centers and up to 10 million homes, assisted by a budget of $45 billion USD in the EPA's Drinking Water State Revolving Fund and in Water Infrastructure Improvements for the Nation Act grants.
However, the implementation of this plan is a challenge. Possibly the main issue, second to cost, is that cities and water authorities simply don't know the extent of the problem. Without detailed maps of which service pipes are lead and which are copper or steel, water authorities can only guess at the costs and timescales involved. Many lead service lines cross into private homes, further complicating the issue.
Why opt for the Vulcan handheld laser analyzer for lead pipe identification
The Vulcan handheld laser analyzer solves the main issue of how to quickly and accurately identify if a service line is lead, copper or steel in seconds. The data can then be used to map out residential and commercial areas where there are high concentrations of lead pipes.
The Vulcan is about the size and weight of an electric drill. Place the nose on a clean surface of the pipe, pull the trigger and in a matter of seconds you have a clear understanding whether the pipe is lead, copper, or steel. The instrument is extremely robust and durable, and the long-life battery means it lasts for a full day on one charge. The instrument can also be equipped with built-in camera for easy targeting of the measurement.
Powered by safe LIBS (laser induced breakdown spectroscopy) technology, there are no chemicals involved or X-rays, unlike other lead detection methods. The Vulcan provides clear numerical results and grade ID rather than just reaction based on color. The Vulcan is low cost when compared with chemical sets, costs little to run and is extremely easy to use, meaning routine testing can be carried out by anyone quickly and safely with only a minimal training.
Handheld XRF as another option
X-ray fluorescence (XRF) is a proven, non-destructive technique that enables the determination of the elemental composition of various materials, including metal alloys, in seconds. The X-MET8000 handheld XRF analyzer can also be used for the determination of lead in water pipes and plumbing components.
Testing couldn't be simpler: simply position the analyzer's nose on the part and press the trigger to measure. Results are displayed almost immediately. The results display can be customized to show pass/fail messages when a given element is above or below a user-defined level (e.g. show FAIL if Pb > 0.25%), enabling rapid decision making.
To measure solders accurately, the small-spot collimator option is available on the X-MET8000. It enables isolation of the solder material from the pipe material, and the use of the camera ensures correct positioning of the analyser on the solder joint.
Data Management
An additional feature of Hitachi's handheld analyzers is that they come with advanced data and fleet management through full WiFi connectivity. This means that you can take a measurement on-site and automatically upload the results, and location to the ExTOPE Connect data management service. These results can be analyzed in a centralized location, allowing a full view of the scale of the pipe replacement work almost in real-time.
As many will point out, determining whether the pipe in the ground or inside a house is all lead, all copper or a combination can be tricky. And with many records incomplete or out of date, using Hitachi's Vulcan handheld analyzer to give you the answer in seconds could be part of the solution to the lead pipe problem.
Find out more
To find out more about Hitachi's handheld products and to see a demonstration of lead pipe testing, get in touch for a quote.
Get in touch
You might also be interested in:
Find out more about the Vulcan product range
Find out more about the X-MET product range
About the author
Eric Gingras has more than 25 years of experience working in analytical instrumentation in the USA. He joined Hitachi High-Tech Analytical Science in August 2020, holds a BS from Bowling Green State University and an M.Ed from Framingham State University.
---
Share this blog