XRF (X-ray fluorescence) analyzers have made it possible to get immediate results for a range of ores, minerals and cement applications. With mining being very cyclical, save during upcycles and invest during downcycles, investing in an XRF analyzer might be on your list at the moment.
We want to showcase two of our customers who have benefitted from using our XRF analyzers for their mining applications: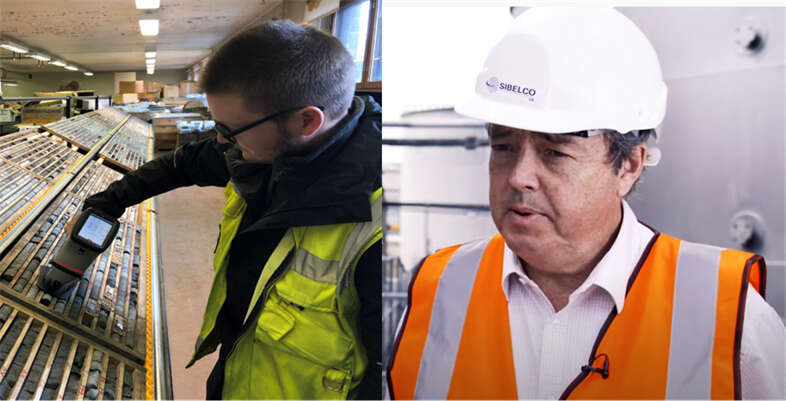 Example: X-Supreme8000 supports 24/7 production for mining company Sibelco
Global mining company Sibelco extract high quality kaolin from excavation sites in the UK. As one of the world's leading suppliers of kaolin, maintaining a constant supply of high-quality product is essential.
Sibelco use the X-Supreme8000 benchtop XRF analyzer from Hitachi High-Tech. Their site is a 24 / 7 operation with the kaolin analyzed at many points during the production process: when the raw material is extracted, when it's in the slurry stream and when it's in its final form and ready for shipping. If that wasn't enough, the instrument is used every time they have to choose a new site for minerals extraction, and this is done every two hours.
Sibelco are veterans of XRF analysis, they have been using Hitachi instruments for over 15 years and know exactly what they need from an analyzer. Watch Kevin Bastow, UK Quality Control Manager, explains why they've been happy with Hitachi equipment for such a long time:
Example: Oulu Mining School uses X-MET8000 Expert Geo to screen rocks for REE elements
The use of rare earth elements (REE) such as lanthanum (La), cerium (Ce), praseodymium (Pr) and neodymium (Nd) has increased widely during last few decades. Geologist Kimmo Kärenlampi from Oulu Mining School has been exploring the REE resources found at Otanmäki in central Finland in his doctoral thesis. He's been using the handheld X-MET8000 Expert Geo to screen the elemental composition of rock samples collected from exploration areas and samples from laboratory scale mining processing studies. The results of the screenings have been used to select the most interesting samples for further processing and analysis.
The X-MET8000 Expert Geo can analyze rare earth elements including yttrium (Y), scandium (Sc), La, Ce, Pr and Nd in addition to other common elements in mines and soils. The ongoing research work associated with Kimmo Kärenlampi's doctoral studies have shown that it's possible to analyse the REEs such as La, Ce, Nd, Pr and Y in a reasonably reliable, cost-efficient and fast way with the X-MET8000.
Ready to learn more?
Hitachi offers both benchtop and handheld analyzers based on XRF technology. Simple to use and durable enough to withstand the harsh environments encountered in mining exploration, minerals extraction and cement manufacturing facilities, these instruments will determine the presence of rare earth elements and key oxides from raw material to final product.
Talk to our experts today to discuss the right solution for you or find out more about our product range for mining.
Get in touch
Find out more
---
Share this blog