Copper is a soft, malleable, and ductile metal with very high thermal and electrical conductivity. Copper is used as a conductor of heat and electricity, as a building material, and as a constituent of various metal alloys, such as sterling silver used in jewelry, cupronickel used to make marine hardware and coins, and constantan used in strain gauges and thermocouples for temperature measurement.
Numerous copper alloys have been formulated, many with important uses, brass is an alloy of copper and zinc. Bronze usually refers to copper-tin alloys, but can refer to any alloy of copper such as aluminum bronze.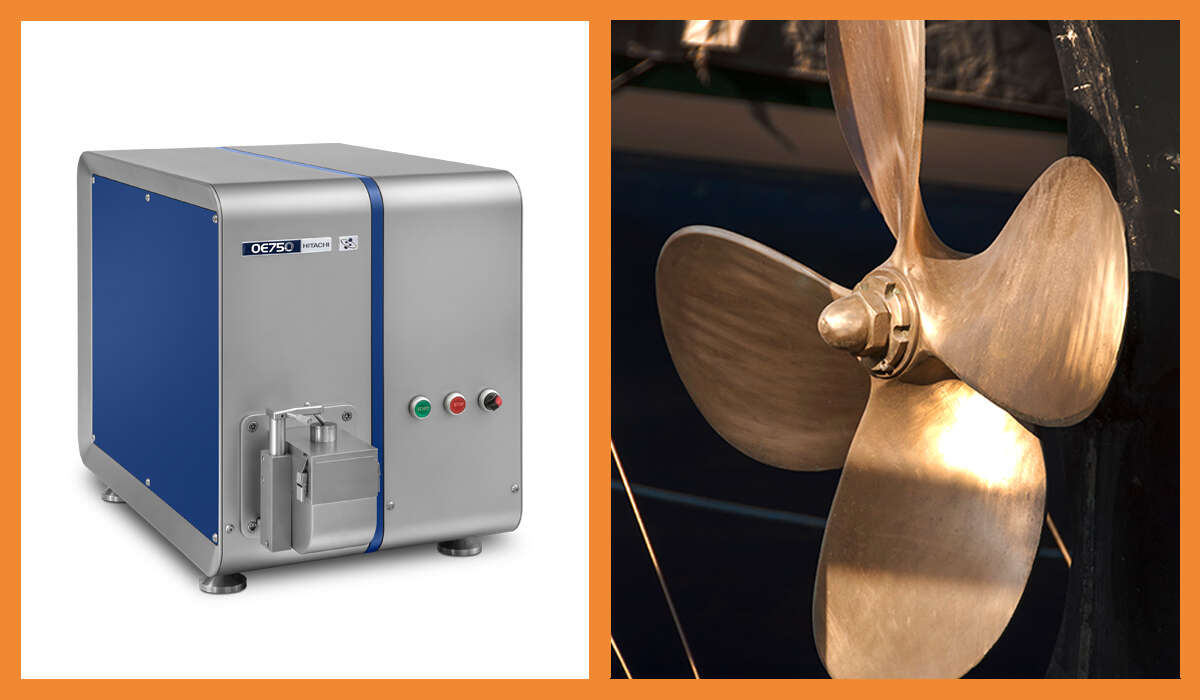 Copper is one of the most important constituents of silver and karat gold solders used in the jewelry industry, modifying the color, hardness and melting point of the resulting alloys. The alloy of copper and nickel, called cupronickel, is used in low-denomination coins. The alloy of 90% copper and 10% nickel, remarkable for its resistance to corrosion. is used for various objects exposed to seawater. though it is vulnerable to the sulfides sometimes found in polluted harbors and estuaries. Alloys of copper with aluminum (about 7%) have a golden color and are used in decorations. Copper alloys have high resistance against corrosion. The best known traditional types are bronze, where tin is a significant addition, and brass, using zinc instead. Copper-alloy compositions loosely grouped into the categories: copper, high copper alloy, brasses, bronzes, copper nickels, copper–nickel–zinc (nickel silver), leaded copper, and special alloys.
The OE750 analyses copper anodes in copper refining companies and brass, bronzes, gun metals and other copper alloys in foundries.
Download the application note for more information.
Do you want to see the OE750 in action?
Watch our recorded live demo and Q&A direct with our OES experts from our knowledge centre in Germany.
---
Get in touch
---
Share this blog