Your analyzer's service agreement is up for renewal, so do you renew or replace your equipment? Given the importance of reliable analysis to operational productivity, timing your decision right is key.
At Hitachi High-Tech, we build our analysis equipment to last in the toughest of environments. We also work with our customers to keep our machines running at top performance. For many that means servicing and maintaining your equipment year on year. However, sometimes it really does make economic sense to upgrade your instrument. In this post, our service agreement expert Wayne Ramirez advises on the key factors to consider when deciding whether to renew your contract or your machine:
When you should upgrade
Our instruments are made to be as future-proof as possible. This means that as features get smaller and detection levels get lower, your analyzer is designed to cope. However, there does come a point when your analyzer may need a lot of attention just to keep it going – as with any equipment in constant use over many years.
If your analyzer is working perfectly most of the time, and you are calling on an engineer for an onsite visit no more than two or three times per year, then great. You don't need to upgrade and can simply renew your contract.
On the other hand, if the following points describe your situation, especially if your machine is more than ten years old, it may be in your best interest to upgrade.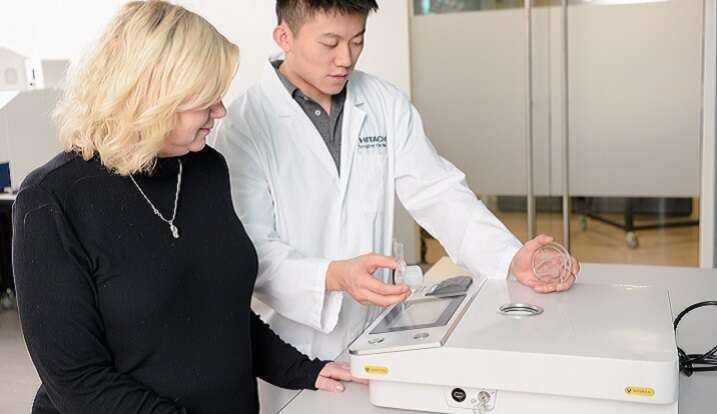 You're experiencing significant production downtime
If your production grinds to a halt when your analyzer needs repairing, it's costing you money. We aim to get an engineer to you as soon as possible, but if you're a high-volume facility, and your older analyzer is frequently halting production, every second counts and it'll be worth looking at an upgrade. It may also be worth exploring a back-up instrument if you really can't afford to be down while your main instrument is being repaired.
You need more than five engineer visits per year
More than five service visits per year could be a sign that your instrument's best days are behind it. Similar to when a car gets close to end of life, there are many individual components and systems that have aged and need to be replaced, often over a short period of time. This is especially true if your instrument was installed 10 or more years ago. Although our engineers can usually keep the instrument running, it is likely that the downtime and potential for poor results is more costly to your business than a replacement instrument.
You want to use your analyzer for more applications
Perhaps you need an analyzer that can cope with a higher throughput. Or you need to analyze different samples than what you purchased your original instrument for. If your current analyzer is not quite fitting the bill anymore, service contract renewal time is an opportune time to review your options.
If you do decide to upgrade, and whether it takes you a week or six months to decide which analyzer is best for you, as a current customer our experienced engineers will continue to support you while you make your decision.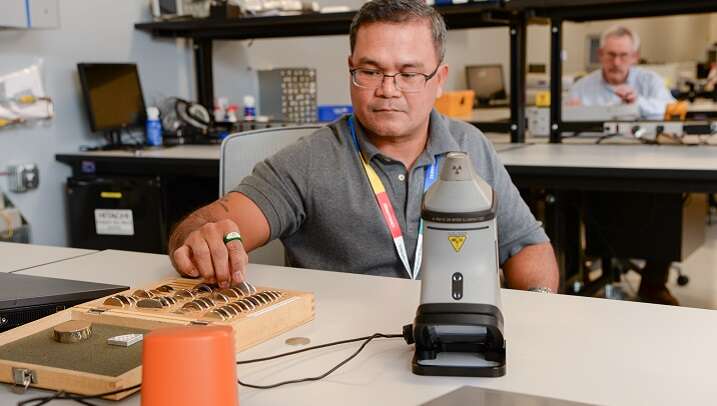 What to look for when you upgrade
Upgrading your analyzer is an opportunity to get the latest analysis equipment to support your business. Hitachi High-Tech have been manufacturing X-ray Fluorescence (XRF), Optical Emission Spectroscopy (OES), and Laser Induced Breakdown Spectroscopy (LIBS) analytical instruments for over 40 years and we are continually developing our products. Our analyzer ranges are used in quality control, process control, safety and compliance testing across many industries and our instruments can be found in facilities worldwide.
Our knowledgeable team will walk you through the instrument options available to you, and help you make an informed decision so that you can be sure that you are investing in the optimal tool to keep you running. We will also walk you through your options for either keeping as a backup, trading in, or disposing of your old piece of equipment so you don't have to figure out what to do with your old equipment.
We value every customer's business, and do not take it for granted. That is why we work just as hard with you through the upgrade process as we did to earn your business in the first place. If upgrading sounds like the right solution for you, our team of experts would be happy to discuss your options with you out of our portfolio of our reliable, accurate, and valuable analyzers to help maximize your investment.
Is your Hitachi analyzer due a service or want to know about our latest upgrades? Contact your local customer support team today and we'll talk you through the options.
Get in touch
---
Share this blog