For many years I've been travelling to foundries, recycling companies and other metal processing companies to advise them on quality control. I normally bring our products with me when I visit customers, so they can be used to analyze customer samples on-site. This way operators can try out the instruments, ask any questions and get a better understanding of how to optimize their quality processes.
Unfortunately, due to the current situation, we are not able to visit you onsite at the moment. We're aware that the current situation is very stressful for everyone. Therefore, we have thought about how we can best support you especially in these difficult times to keep your business running.
To ensure that business does not come to a standstill, and that you can ensure your quality standards are maintained, we 're offering online live quality and production control demos with our experts to enable us to continue to help and advise you.
How live demos work: a real example
Last week, I received a phone call from a company that was in urgent need of support for their quality processes. They were looking for a mobile device that had a long battery life while providing accurate analysis results. Based on the company's requirements and the available budget, I recommended our PMI-MASTER Pro2 mobile spark spectrometer as a solution. To give the company the opportunity to see the performance of the instrument, the benefits and features in real-time, I invited them to one of our online live demos.
Within a week, we were able to arrange the live demo, which was broadcast live to the customer from our in-house demo lab near Dusseldorf, Germany.
It allowed me to present the PMI-MASTER Pro2, explain the different functions and demonstrate its performance using different materials. Besides the analysis capabilities of the instrument, the corresponding analysis software was also presented. This was followed by a walk-through of the pre-installed GRADE DATABASE - one of the most comprehensive databases for quick and easy metal identification.
In advance of the live demo, the company sent its own samples to us, which I analyzed during the live demo. As an example, a sample of the material 1.7225 (42CrMo4) was sent, which could be clearly separated from the material 1.7228 (50CrMo4) using the carbon analysis capability of the PMI-MASTER Pro2. Despite the physical distance, this live-demo proved to the company that the PMI-MASTER Pro2 could solve their challenge, so they have just purchased one to meet their urgent needs
We understand that times are difficult for all. However, if you need us, we're here for you, just like we have been for one of other customers in the past week.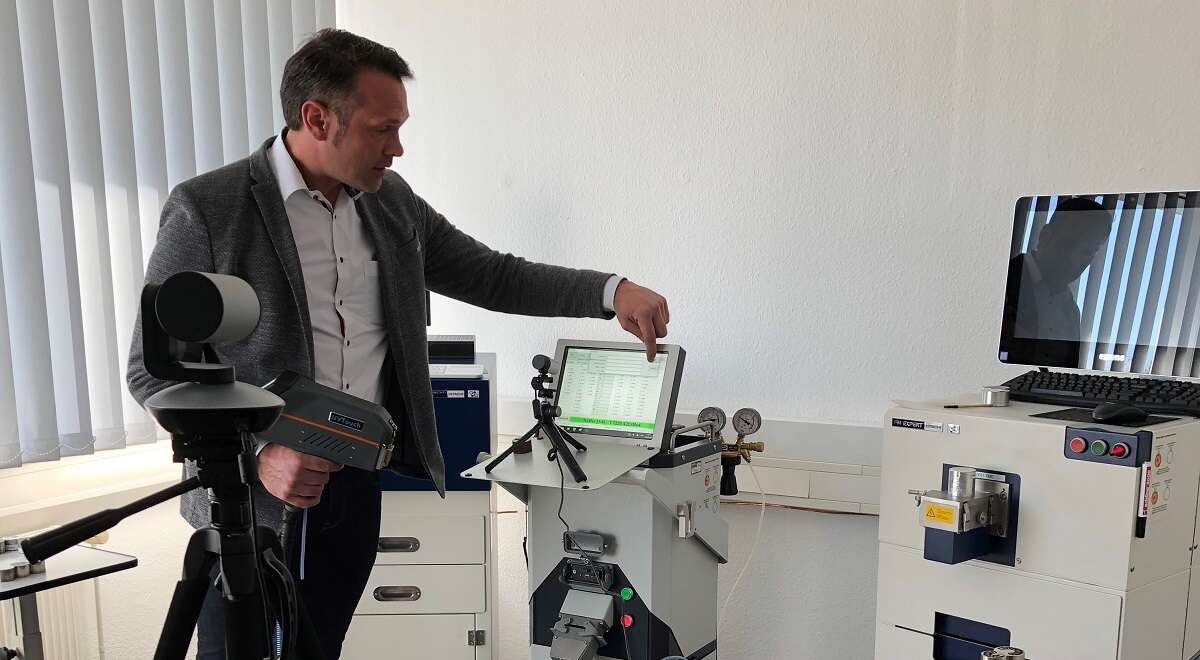 Arrange a live demonstration with our team of experts.
We will arrange an individual live demo for you - adapted to your needs.
Contact us for further information
It's that simple. We can either use our samples or you are welcome to send us your own, which we'll return to you after the demo.
---
Share this blog