Worldwide, the home appliance market is growing rapidly. This is because of increased levels of disposable income in many countries. Yet the home appliance market is also changing; the widespread production of 'smart' home appliances is dramatically on the increase. This is very good news for those in the plating industry, as the electronics that make these appliances 'smart' need extra plated components. Here Hitachi High Tech's Matt Kreiner shares his thoughts on this growth opportunity and the importance of getting your quality control processes right.
What makes an appliance smart?
Usually, a smart appliance includes some kind of functionality that allows the user to interact with it via their smartphone. The connection is typically made through the household WiFi.
Examples of this include seeing where in the washing cycle your washing machine is, checking whether your dishwasher is running out of salt, or looking to see if you're about to run out of milk by using the in-built camera in your fridge.
Driven by appliance manufacturers creating new features to stand out in a competitive market, the ability to control the appliance via a phone promises to deliver convenience and ease-of-use to the consumer. And homeowners are buying into this technology in droves.
By 2020 it's estimated that there will be over 470 million smart home appliances installed around the world, with China accounting for half. This is a huge increase over the global 1 million units installed in 2014.
As more manufacturers incorporate smart technology in their products, take-up is likely continue to increase. For example, the smart washing machine market is predicted to see 22% growth over the next five years, with 131 million installed worldwide by 2020.
At the core of the technology is the ability to connect to the appliance to the household WiFi connection. This relies on additional communication electronics incorporated into the appliance. These electronics will need supported plated components, such as pins, mounts, harnesses and connectors. This is boosting the already growing demand for plated connectors. In fact, by 2023 the global connector market is expected to reach an estimated $80.4 billion.
These connectors and other supporting components are all typically plated with gold, nickel, silver or tin, using immersion or electroless plating techniques. These are established techniques within the plating industry, which means that plating suppliers can take advantage of the increase in connector demand, without having to invest in adopting new plating technologies.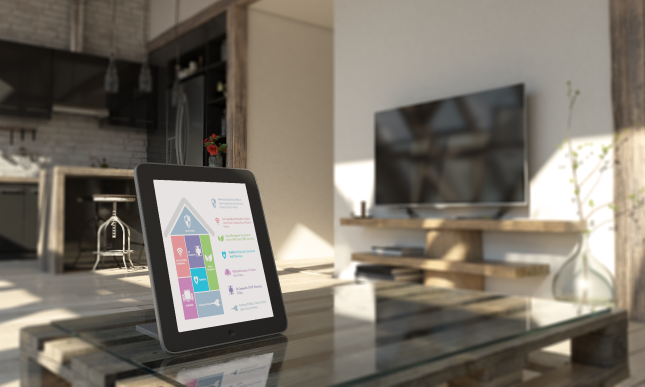 Improved accuracy and faster throughput with XRF
XRF analysis is the industry standard technique for measuring plating thickness of deposited metal layers. It's important to get the thickness of the plating right – too little and the underlying material is at risk of corrosion, or if the plating is cosmetic, it will look unsightly; too much and the process becomes too expensive.
The setup, calibration, detector type and software of your XRF equipment all have an impact on the accuracy and speed of your measurement process. One of the simplest ways you can improve both accuracy and speed is to use a specially made fixture. This can make sure you place the sample in exactly the right position every time, and on-screen guidelines makes it easier for the operator to line up the sample. This makes installing and lining up components for thickness measurements fast and easy.
---
Hitachi High-Tech have a range of XRF analysers suitable for a general metal finishing production environment. For more information on how our XRF equipment can help you improve your accuracy and speed, get in touch.
Find out more
---
Share this blog