The accurate analysis of the silicone coating used in release liners is an essential part of assuring this quality. For release liners, too little silicone means that the protective paper can't be removed cleanly.
In an industry where small inefficiencies in production can quickly eat into finely balanced margins, fast, accurate and cost-effective material analysis is critical. X-ray fluorescence (XRF) has emerged as the optimum QA/QC solution for the release liner industry precisely because it enables high accuracy without impacting productivity.
The case against helium for silicone on paper
The usual method for XRF analysis of silicone coatweight on paper requires surrounding the critical X-ray components (X-ray tube and detector) and the sample's surface with helium to increase the quality of analysis. Manufacturers use this method because it increases the sensitivity of the measurement, allowing lower levels of Si to be measured reliably and repeatedly.
However, there are a number of problems with using helium for analysis in this way. Firstly, it is inconvenient and requires an extra layer of equipment, procurement and process planning. Among the extra obligations involved are ordering, installing and changing bulky and heavy bottles. The helium supply chain has also experienced shortages in the past and doesn't fully extend into some locations and territories. Many operators may not be aware that there is an alternative.
Secondly, and perhaps more importantly for manufacturers, incorporating helium into the production process introduce added costs. The gas is used across a huge range of industries, from testing rocket engines to producing semiconductors, and has displayed notable price volatility in the last few years. Manufacturers are actively looking for ways to eliminate the gas from their processes where possible.
XRF analyzers, like Hitachi High-Tech's LAB-X5000, eliminate the need for helium in the control of silicone coatweight in the release liner industry. The Hitachi High –Tech range of benchtop XRF analyzers also have a number of other distinct operational advantages.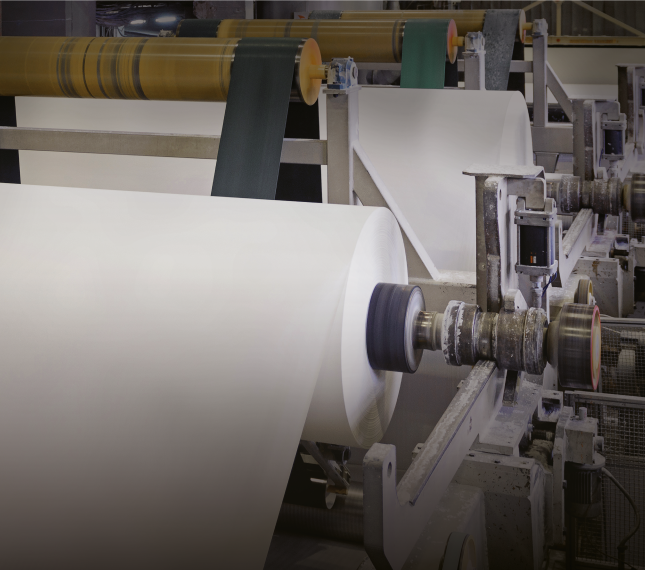 Simple and accurate silicone coatweight analysis
The LAB-X5000 uses automatic atmospheric pressure and temperature compensation to eliminate the need for helium. As well as lowering the cost of analysis, this means there is no need for buying, storing and replacing cumbersome gas bottles. But, this gain wouldn't mean a great deal unless a high level of performance was maintained.
The automatic compensation means that operators can be sure of outstanding repeatability of their analysis, even when the instrument is used in harsh and demanding environments. To compensate for silicone that may not be evenly distributed over the sample, a sample spinner allows the analysis of a wider area on the sample, delivering more reliable results.
The LAB-X5000 can slot right into release liner operations with no disruption and immediately begin creating value. Once a sample has been prepared using the provided disc cutter and sample holder, the operator simply places it in the analyser, presses the Start button, and results, as well as a simple pass/fail message, is displayed within seconds, allowing to make adjustments to the process fast if needed.
One single calibration is used for a wide variety of paper (for example glassine, clay-coated). All the operator has to do is to measure an uncoated sample when changing type of paper. Hitachi High-Tech is committed to giving companies speed, simplicity and reliability without prohibitive costs, and the LAB-X5000 a provides exactly that.
---
To learn more about analyzing silicone on paper without helium, talk to a member of our team today.
You can also find out more about our range of powerful benchtop XRF analyzers here.
Find out more
---
Share this blog