It was late April 1945 during the last days of World War II for Italy, a group of five Messerschmitt BF 109 planes took off from the Vicenza airbase heading to Ghedi, near Brescia. This was not a combat mission but a transfer flight. Soon after take-off, the planes were intercepted by US fighters and attacked. All five planes suffered damage but one was hit more severely than the others.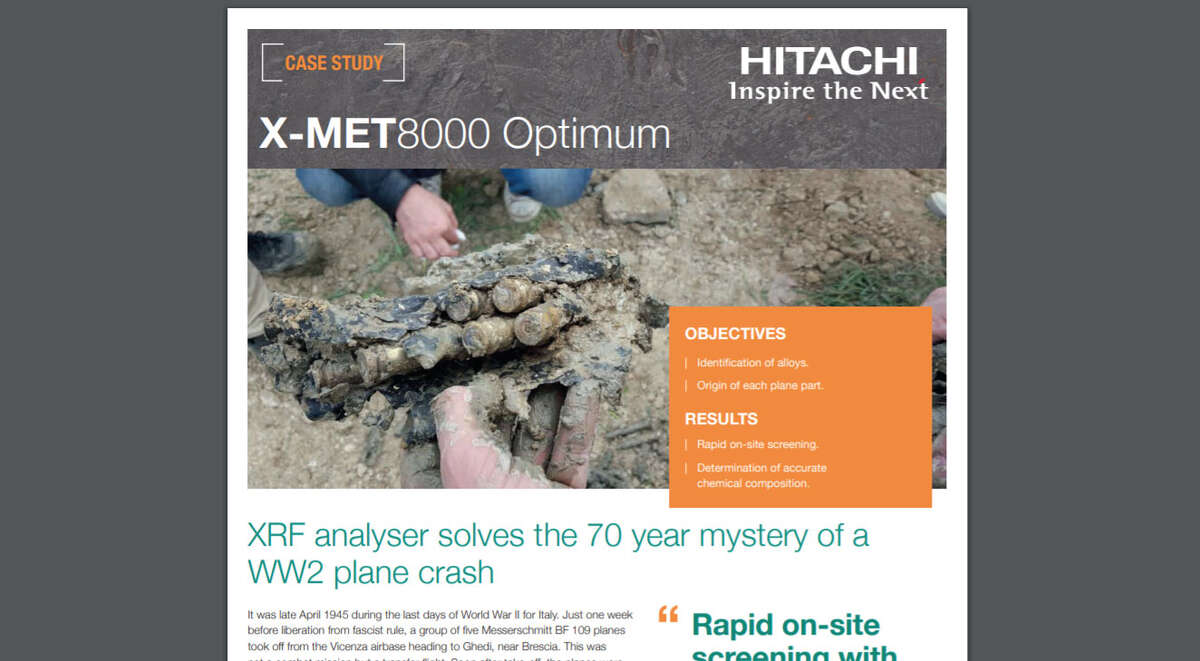 Seventy years later, a joint team of archaeologists including Xplora, Air Crash Po and Dog Fighters started an investigation to establish what became of the Messerschmitt BF 109 that day in 1945.
Hitachi High-Tech Analytical Science brought in LIBS and X-ray handheld analyzers to support the archaeological excavation team. The metallic pieces were cleaned with water and preliminary identification of alloys was carried out using the handheld LIBS (Laser Induced Breakdown Spectroscopy) analyzer. Every piece brought to the surface was carefully analyzed. The analysis helped to identify the origin of each part and what its use had been.
Download our case study to see the results of the investigation and how we helped provide 'Rapid on-site screening with a handheld LIBS analyzer and determination of accurate chemical composition with a handheld XRF analyzer'.
---
---
Share this blog