Mining companies are looking for ways to make their operations more efficient and reduce costs without compromising on product quality. Product Manager Christelle Petiot looks at how the X-MET8000 Expert Geo from Hitachi High-Tech can help them.
When the Mining Indaba takes place this year, the topic of investment will top the agenda. After a decade of low demand and plunging commodity prices, there have been some signs of recovery for the mining industry. As investors consider their options, they'll be looking to secure return on investment on any capital they put into mining projects.
The X-MET8000 Expert Geo is an analyser that can help mining companies increase efficiency, lower cost and shorten possible time to market. Delivering rapid, on-site geochemical analysis, it's ideal for use throughout the mining process including exploration, planning, grade control, tailing operations and environmental screening during decommissioning. Here's why mining professionals are choosing the X-MET: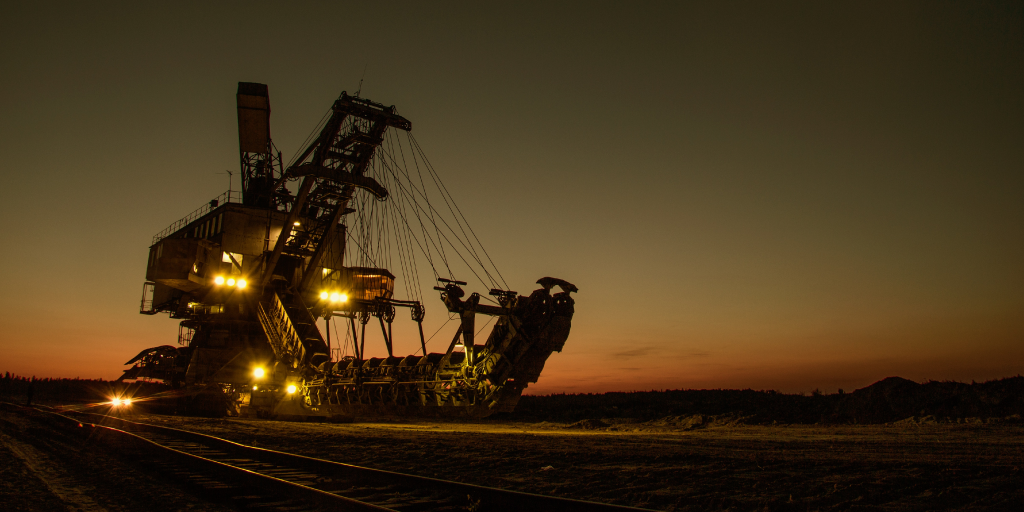 1 - It's fast
No special sample preparation is required, simply expose the mineral you want to test, pull the trigger, and the results will appear on the X-MET8000 Expert Geo's screen in seconds. Multiple analyses can be taken from the same location or across a mining site, vastly reducing the need to send samples away to external labs for testing. This saves both time and money, and helps mining companies and investors make decisions much faster.
2 - It's portable
Weighing only 1.5kg and with a compact design, the X-MET8000 Expert Geo is a handheld analyser that can be easily carried from location to location on a mining site, both in open pit and underground operations. It has a 10-12 hour battery life and hundreds of samples can be tested every day.
3 - It's tough
Mining companies today are carrying out exploration in the world's most remote regions, in some of the harshest environments. The X-MET8000 Expert Geo has been designed for these tough conditions, with a large heat sink to maintain stability and reliability in the hottest climates. Its body is dust and splash proof to IP54 and NEMA 3 standards, and includes rubber bumpers to prevent shocks. It has been tested to the MIL-STD-810G military standard for drop, shock and vibration resistance.
4 - It's easy to use
The X-MET's user interface is intuitive, and you'll be able to use the device with only a minimal amount of training. Results are displayed on its 4.3-inch colour touchscreen and the large icons give easy access to all the X-MET's functionality, even when wearing gloves.
5 - It delivers superior performance
Hitachi High-Tech's BOOST ™ technology makes the X-MET8000 Expert Geo faster, and up to 10 times more sensitive than other handheld XRF analysers. It can measure up to 40 elements out of the box, with additional calibration sets available to test a wide variety of materials. Thanks to its sensitivity, it can be used to analyse even low-grade ores, and detect trace elements, which is ideal for environmental screening and tailings.
6 - It's connected
With mining corporations using more integrated digital systems, data management is another strong suit for the X-MET8000 Expert Geo. With our app, you can share results with colleagues, clients and suppliers for fast decision-making. The results from multiple analysers can be linked to the same cloud account to cover a large mining operation and manage data in real-time. The X-MET also has GPS, so you can combine test location coordinates with results for flawless mapping across sites. It also works with Trimble® receivers for more accurate location data. The unit itself can store up to 100,000 results, and can generate and export customised PDF and CSV reports. Combined with a portable Bluetooth printer, the X-MET can be used on site to print off labels for sample bags to help prevent mix-ups.
7 - It's reliable
With over 40 years' experience, Hitachi High-Tech has innovated, tested and honed XRF technology to provide solutions for the latest testing requirements, both in handheld and lab-based formats. Our first x-ray products were developed and used internally more than 40 years ago as a division of Outokumpu Oy, and our first X-MET products reached the market in 1974. Hitachi High-Tech is the company industries turn to for the most reliable analysis equipment.
Come and meet us at booth 222 at Mining Indaba 2018, or contact us to arrange a demo.
Find out more
---
Share this blog