Simultaneous Thermogravimetric Analyzers (STA): NEXTA STA200 and NEXTA STA300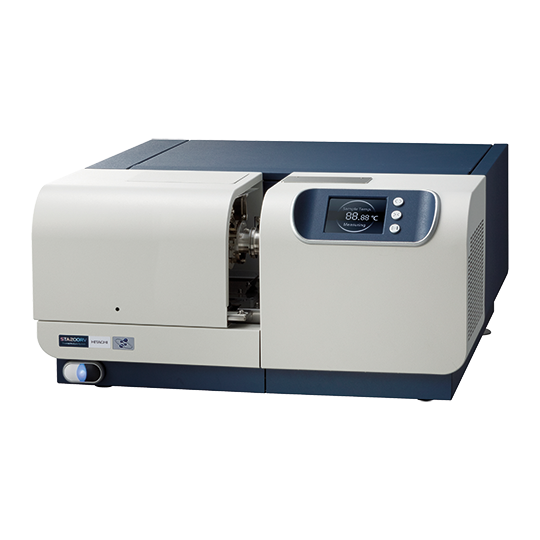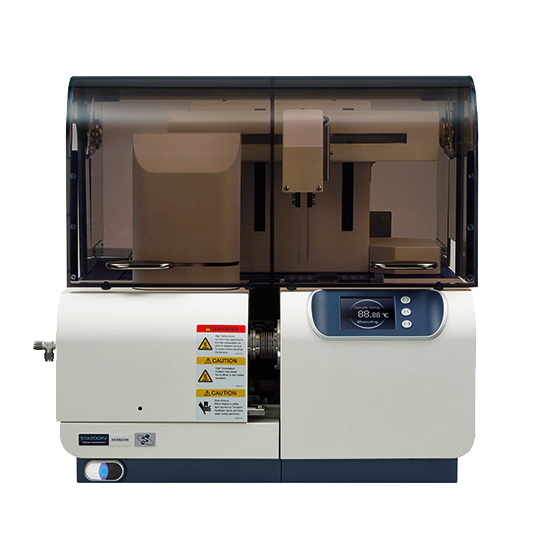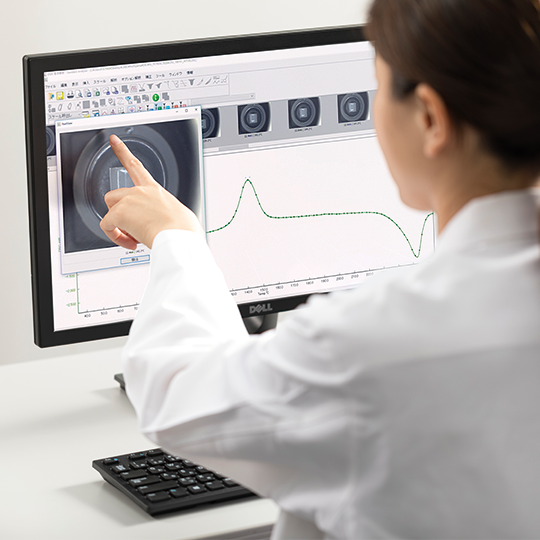 STA (simultaneous thermogravimetric analysis) measures DSC and TGA simultaneously in a single unit. STA is used to evaluate thermal resistance, decomposition temperature, quantitative analysis of components by TGA data, and heat capacity Cp testing with DSC. STA instruments are used in polymer, pharmaceutical, food, electronics, ceramics and metals materials development and quality control.
Our NEXTA STA Series allows you to detect minute weight changes over a wide temperature range, ensuring the material meets performance and quality standards required. Our innovative RealView® camera system provides real-time observation during measurement. Depending on the ambient temperature you're after, our STA200, STA200RV and STA300 will help to ensure your material meets the performance and quality standards required.
Request more information
Product Highlights
Every single element designed to deliver a cost-efficient, reliable, and robust system
---
Innovative furnace and balance design deliver ultimate accuracy and precision, even when measuring trace amounts of material.
TGA baseline drift and stability of less than 10 µg, allowing you to pick up minute weight loss or gain, even for the smallest sample.
Up to 4 mass flow controllers and modulated DSC capability from room temperature to 1500ºC for the most advanced applications.
Built-in guidance mode and automated analysis features walk you through the essential measurement steps, ensuring even inexperienced users get the best results.
Comes with all available software modules, meaning you can expand your use of the instrument without incurring extra software costs.
Data analysis, record keeping, troubleshooting, and reporting made easy to save time.
Relevant standards including ISO, ASTM, DIN and JIS with ASTM E1269, ASTM E1641-16, ASTM E794-06, ASTM E793-06, ISO11357-4, ISO 11358-3, ISO 11357-3, ISO 11357-2 and ISO 22768 built into the software.
What makes our STA instruments unique?
RealView® camera for visibly better thermal analysis
The RealView® camera system integrates seamlessly with NEXTA STA Series to observe changes in the sample status during analysis in real-time. Images reveal changes in sample shape, size, colour, and other properties. The images can be recorded and are automatically linked to the thermal data by timestamp. You can also integrate RealView® with the Auto Sampler to monitor changes to your samples while automatically analyzing several samples at once.
---
Optional data input and output software package
Automate the entry of measurement conditions with a barcode reader, mass upload of up to 5000 sample information data points like name, method file, lot number and export all your data including test results into CSV, Excel and text formats to make data management easier and more reliable.
Compare Products
---
STA200

STA200RV

STA300

Balance Type

Horizontal Differential Type

Temperature Range

Ambient to 1,100°C
Ambient to 1,000°C
Ambient to 1,500°C

TG Baseline Drift 1)

<10 ug

TG Baseline Stability 2)

<10 ug

DSC Function

Included

Specific Heat Capacity Measurement

Optional

Temperature Precision

+/-0.07°C

Temperature Accuracy

+/-0.2°C

RealView® Camera System

Optional
Included
Optional

Gas Control

Integrated Mass Flow controller
Request a quote or demo
Watch the NEXTA STA in action
---
Download Brochures and Application Notes
---