Dynamic Mechanical Analyzer (DMA): NEXTA® DMA200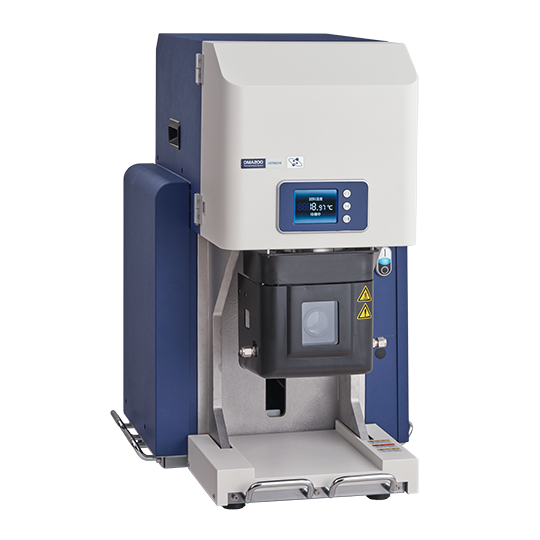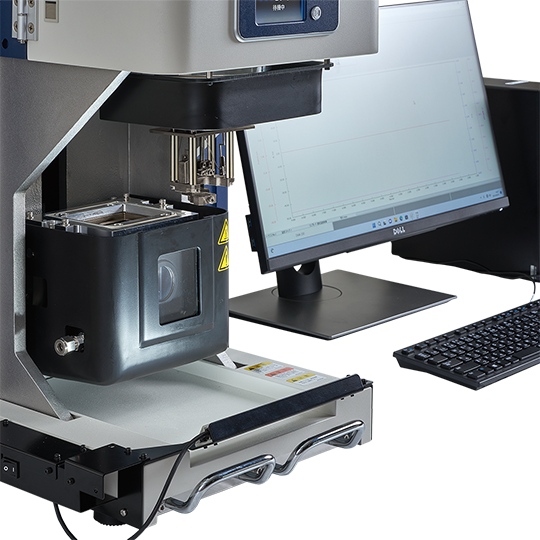 The Dynamic Mechanical Analysis (DMA) technique enhances sensitivity in measuring glass transition, material stiffness and the impact of frequency on mechanical traits. It gauges the viscoelastic properties of materials. Reliable for product engineers in applied research and materials development, DMA analyzers offer precise measurements of mechanical properties for simple and complex materials.
Our DMA features an innovative Real View® camera system that offers real-time observation during measurements, aiding in understanding unexpected behaviors like sample damage or color shifts. It also ensures the verification of data point reliability, even after the measurement process is concluded. And, with its exceptionally wide measurement range and rapid electronic response, our DMA is the perfect tool for assessing both stiff and soft samples, while also capturing rapid modulus changes.
Request more information
Product Highlights
Comprehensive material characterization made easy
---
Utilize the 20N force range for analyzing stiff materials, ideal for carbon fiber composites and other high-performance materials.
Access a wide applied force range with 5E-6N resolution and minimal output signal noise, enabling the detection and resolution of even the smallest transitions.
Choose from air, liquid nitrogen (LN2) or electrical gas cooling options; electrical gas cooling relies on power, eliminating external resources, while our LN2 cooling platform reduces its consumption by up to 30%.
Easily validate your results during or after analysis with the Lissajous monitor function, ensuring confidence in your results.
The Real View system, various measuring modes, rapid modulus change detection and advanced analysis provide versatile insights for research.
Maximize convenience with our user-friendly 'Guidance Mode' software, providing step-by-step measurement and analysis guidance for non-experts. Advanced options such as master curve (TTS) and activation energy calculations support various applications and are included as standard.
Our DMA instrument meets ISO, ASTM, DIN, and JIS standards, with essential specifications integrated into the software such as ISO 6721-11, ASTM D7028 – 07, IPC 2.4.24.2, JIS K7095 and more.
What makes our DMA instruments unique?
Real View® camera for visibly better thermal analysis
The Real View camera system integrates seamlessly with the DMA200 to observe changes in the sample status during analysis in real-time. High-resolution Images reveal changes in sample shape, size, color, and other properties. The images are recorded and automatically linked to the thermal analysis results by timestamp, simplifying image handling and enabling easy sharing capabilities.
---
Optional data input and output software package
Enhance efficiency and reduce user errors with our automated measurement entry. Utilize a barcode reader to input essential details such as name, method file, and lot number, making data management easier and more reliable.
Product Specifications
---
Deformation Mode Options

Tension, single/dual cantilever, 3-point bending, shear, film-shear, compression​

Maximum Force

20N

Modulus Range

103 to 1013.5 Pa

Frequency

Sinusoidal wave oscillation: 0.01 to 200Hz, max 20 frequencies ​

Synthesis wave oscillation mode: 5 frequencies​

Measurement Range

105 to 1012Pa(Tension),
105 to 1012Pa(Dual-Cantilever Bending),
103 to 109Pa(Shear),
104 to 1010Pa(Film Shear),
105 to 109Pa(Compression),
106.5 to 1013.5Pa(3-Point Bending)

Temperature Range

Liquid nitrogen cooling​
-150 to 600°C​

Electrical gas cooling​
-100 to 600°C

Air cooling​
RT to 600°C​

Sample Observation

Real View® ready​

Driving shaft​

Spring mounted (no compressed air required)​

Sensor

LVDT

Dimensions

420(W), x 630 (D) x 725(H) mm​

*Deformation modes "Bending", "Shear", "Film Shear", "Compression" and "3-Point Bending" are optional.
Download Brochures and Application Notes
---