In the south of the UK is a large clay-mining site where global company Sibelco extract high quality kaolin to sell to a global market. Demand for kaolin is high and production runs round the clock, including extracting, washing, processing and drying. To ensure the quality of the kaolin is kept high, Sibelco test every batch at several points in production using Hitachi High-Tech XRF equipment.
The analysis of the product is an essential part of the production process – if the on-site analyzer fails, production stops. Sibelco have used Hitachi analyzers for years, so they are familiar with the high-level reliability of the equipment. But they need more than just reliability, they need back up. And Hitachi's support service plan gives them the back up – and peace of mind – they need. For a 24 / 7 running operation like Sibelco, it's essential that:
On-site XRF equipment is maintained properly to minimize unplanned downtime and increase longevity of the instrument, for maximum return on investment.
The equipment is calibrated properly to maintain measurement accuracy, ensuring every batch of product meets specification.
If the equipment fails – or even if Sibelco have a question on the operation of their analyzer – they can get an immediate response to reduce production stoppages.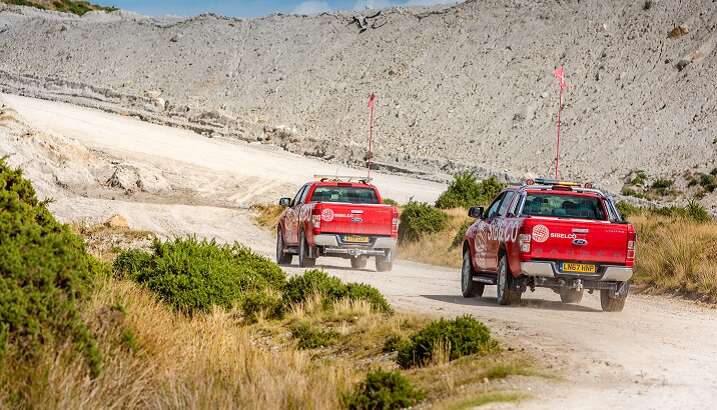 Hitachi Service Plans – one size does not fit all
Not everyone needs the same level of support. Your support plan is built around how you use your analyser. Rather than give you a list of confusing options, we just work with you to design a support plan that will keep you running and ensures you don't pay for a service you don't need.
Scheduled Service and Maintenance
Your service plan will include annual calibration check and maintenance; we can either come to you or you can bring your instrument to one of our service centers. This is also an opportunity to learn about any upgrades to your analyzer's software or hardware that might be relevant to your application.
You can also choose to receive Hitachi consumables at an interval that fits with your usage, and of course you can order more if you are running low.
Emergency Response and Repair
If you have a problem with your analyzer, anything from a serious fault to a simple operational question, you can get in touch. Your first line of contact will be to call us where you can speak directly to an expert. If this doesn't resolve the issue with your analyzer then we'll arrange for either an engineer to come on site, or for you to return your instrument to one of our extensive network of repair centers.
We'll give you a clear idea of how long the repair will take so you can anticipate your production.
"The service from Hitachi has been really good. They come every year to service and calibrate the equipment and we've had no problems what-so-ever."
Find out more…
Get in touch to ask about how our Service Plans can keep you running, or you can download a brochure here
Get in touch
---
Share this blog