Application of FE alloys (iron and steel)
Optical emission is a well-established method for the elemental analysis for metals. Used over many decades it can be seen as the workhorse of the metallurgy industry. Spark optical emission spectrometers are used for the seamless quality control for any metalworking, starting with tramp element analysis for scrap, inspection of incoming materials, melt process control and goods issue.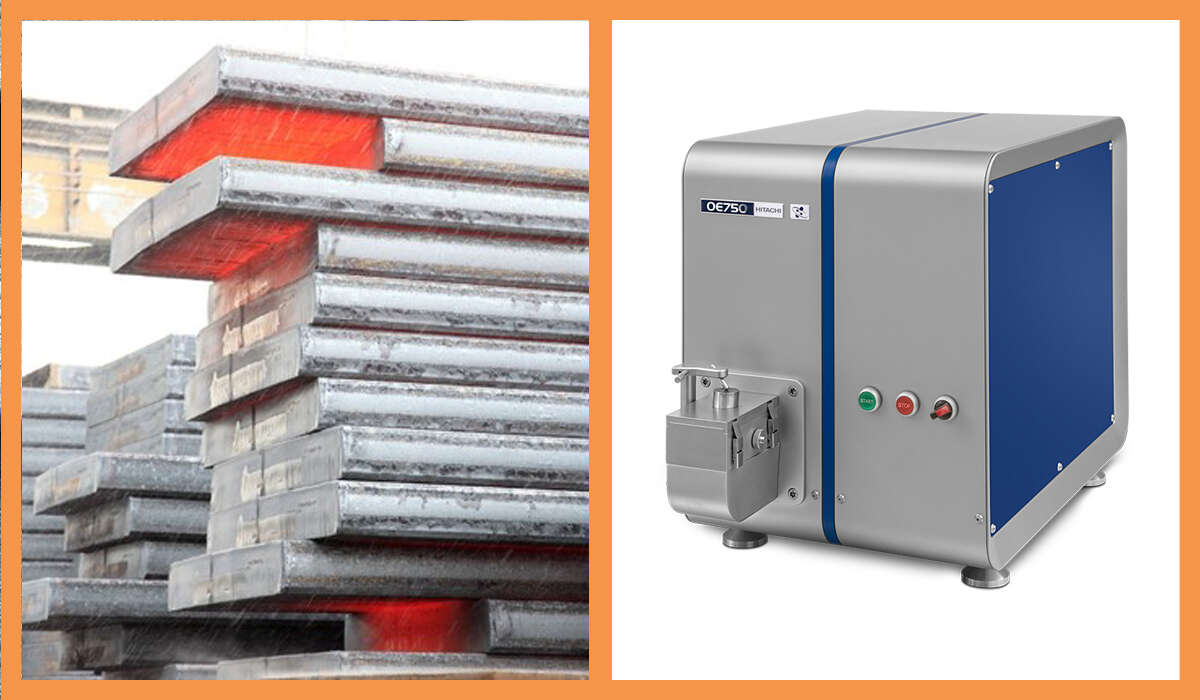 Application Note: Determination of ferrous alloys with OE750
We're surrounded by iron and steel products in our daily lives – from utensils like cutlery to the vehicles we travel in, from constructions like buildings to bridges, from small screws and nails…to vast steel plates and structures – steel and iron are everywhere and are by far the most widely produced and traded metals still today. Iron and steel are also important when it comes to the manufacturing of countless machines and appliances that support other production businesses (used as raw material) or are used for residential/commercial purposes.
The importance of the iron and steel industry also lies in the fact that it is one of the highest revenue-generating and high-employment industry sectors in the world.
The OE750 is ideal for the analysis of steel and iron materials. With a new detector technology, the OE750 provides excellent analytical performance enabling the instrument to analyse ultra-low carbon steels, monitoring the nitrogen content in steel and iron casting processes, to determine other trace elements for these applications and of course to deliver trustable results on the main alloying elements.
Download the application note for more information.
---
Share this blog
Date: 4 March 2020
Author: Maryam BeigMohamadi, PhD, Application Scientist