The use of rare earth elements (REE) such as lanthanum (La), cerium (Ce), praseodymium (Pr) and neodymium (Nd) has increased widely during last few decades. Geologist Kimmo Kärenlampi from Oulu Mining School has been exploring the REE resources found at Otanmäki in central Finland in his doctoral thesis. He's been using the handheld X-MET8000 Expert Geo to screen the elemental composition of rock samples collected from exploration areas and samples from laboratory scale mining processing studies. The results of the screenings have been used to select the most interesting samples for further processing and analysis.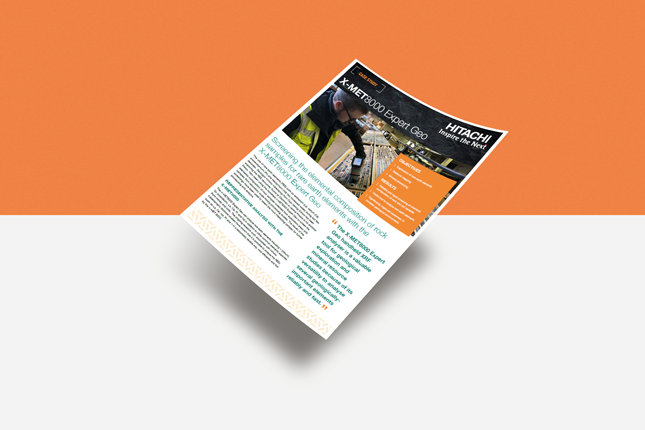 REPRESENTATIVE ANALYSIS WITH THE X-MET8000
The X-MET8000 Expert Geo can analyse rare earth elements including Y (yttrium), Sc (scandium), La, Ce, Pr and Nd in addition to other common elements explored from mines and soils. The ongoing research work associated with Kimmo Kärenlampi's doctoral studies have shown that it is possible to analyse the REEs such as La, Ce, Nd, Pr and Y in a reasonably reliable way, cost-efficiently and fast by the X-MET 8000.
The handheld X-MET8000 can be easily taken to the exploration place or to the field laboratory and samples can already be analysed on the field. The X-MET8000 Expert Geo and benchtop stand move easily on the back of the car from laboratory to field conditions.
Kimmo Kärenlampi also used the X-MET8000 Expert Geo to analyse ore mineral concentrates from laboratory scale refining studies. The X-MET8000 allowed the tuning and optimising of the refining process multiple times per day with results available minutes after receiving the sample from the refining test. Only the samples from the most promising refining tests are then sent for laboratory analysis to verify the results.
---
---
Share this blog