FAC (Flow Accelerated Corrosion), also called flow assisted corrosion, occurs when water or steam flows through carbon steel pipes, slowly removing the protective oxide layer of Fe3O4 from the piping material. This process occurs slowly over many years, thinning the walls of the pipes and other components, and can result in catastrophic failure. This problem is well known in nuclear and fossil fuel power plants, but also in other industries such as pulp and paper production.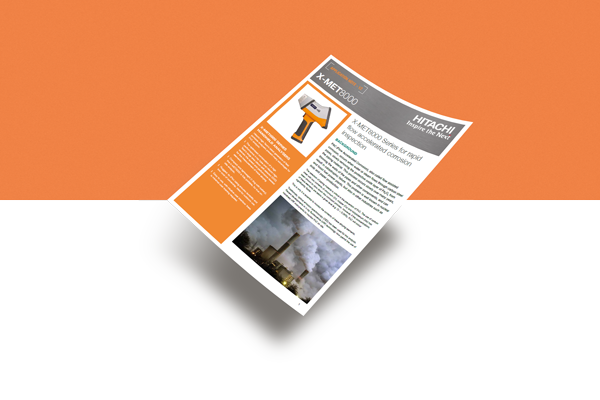 Through high performance and lab-quality results, great ergonomics and ruggedness, the X-MET8000 Expert is the tool of choice for the monitoring of trace alloying elements in carbon steel at power plants worldwide.
Low levels of Cr, Cu and Mo can be determined reliably and rapidly, so that safety-critical decisions can be made on the spot.
X-MET8000 SERIES HANDHELD ANALYZERS
Hitachi High-Tech's latest generation of field portable analysers present many advantages for FAC analysis:
The optimized combination of a high performance X-ray tube and Hitachi High-Tech's large area silicon drift detector (SDD) delivers the speed and performance needed for the measurement of trace alloying elements.
Compact and lightweight (1.5kg with battery), the X-MET8000 is fully portable, for true onsite analysis.
Rugged: its IP54 rating ensures durability and low cost of ownership. Ideal for outdoors use.
Easy to use, with intuitive user interface: there is minimal user training required.
---
---
Share this blog
Date: 19 December 2018
Author: Christelle Petiot, Product Manager, Handheld XRF