"The X-MET8000 helps us improve our product quality throughout our process."
SPP was founded in 1875 by a British engineer after he bought the patent rights of the Pulsometer Pump from the American Thomas Hall. For more than 100 years SPP Pumps has been a leading manufacturer of centrifugal pumps and associated systems, providing high integrity services for diverse industries such as oil and gas production, airports, hotels, water and waste water treatment, construction, mines and large industrial plants. With their main manufacturing facility in Coleford, UK, and multiple locations worldwide for sales, manufacturing, and service, SPP Pumps sets the highest standards attainable in the industry for quality and reliability.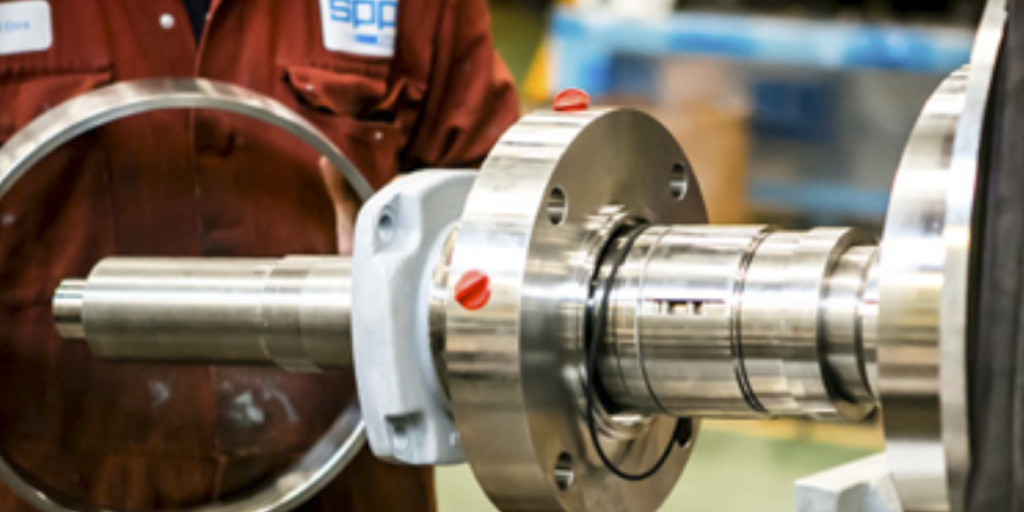 ---
THE NEED FOR TESTING
SPP Pumps recognises that product failure could potentially have catastrophic consequences in the industries they serve. The company's Quality Assurance department decided to investigate how the use of Hitachi High-Tech's handheld X-ray fluorescence (XRF) analyzer, the X-MET8000, could help improve product quality throughout its manufacturing process, whilst saving costs on third party testing.
Andrew Warren, Quality Inspector at SPP Pumps carried out testing of a wide variety of materials (stainless steel, brass, superduplex alloys, etc.) in four main areas: incoming inspection of parts, material verification on the shop floor, final acceptance testing, and testing during repair or maintenance.
If you would like to find out how X-MET helped SPP Pumps increase their product quality, you can download the full case study below. Or to see our full list of downloads, including case studies, application notes and brochures click here.
---
Share this blog