Kobaltlegierungen werden seit den frühen 1900er Jahren in den Kobalt-Chrom-Zusammensetzungen verwendet. Historisch gesehen sind viele der kommerziellen Kobaltbasislegierungen von den Co-Cr-W- und Co-Cr-Mo-Ternären abgeleitet. Kobaltlegierungen haben gute magnetische Eigenschaften, Korrosionsbeständigkeit, Verschleißfestigkeit und Hochtemperaturfestigkeit. Diese Eigenschaften ergeben sich aus der kristallographischen Natur des Kobalts, der festlösungsverfestigenden Wirkung von Cr, W und Mo, der Bildung von Metallkarbiden und der Korrosionsbeständigkeit, die durch Chrom vermittelt wird.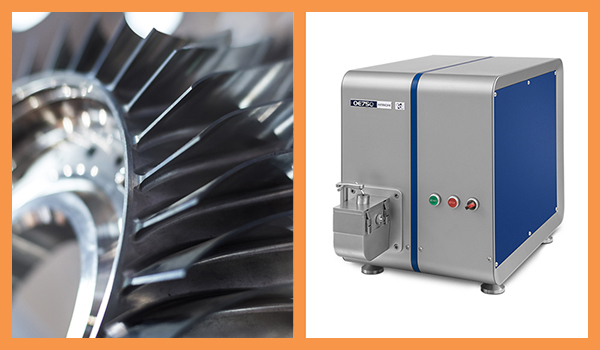 Applikationsbericht: Bestimmung von Kobaltlegierungen mit OE750
Co-Cr hat eine sehr hohe spezifische Festigkeit und wird häufig in Gasturbinen, Zahnimplantaten und orthopädischen Implantaten verwendet. Diese Legierungen zeigen eine hohe Korrosionsbeständigkeit aufgrund der spontanen Bildung einer schützenden Passivschicht, die hauptsächlich aus Cr2O3 und geringen Mengen von Kobalt und anderen Metalloxiden auf der Oberfläche besteht. Wie ihre breite Anwendung in der biomedizinischen Industrie zeigt, sind Co-Cr-Legierungen für ihre Biokompatibilität bekannt.
Stellite ist eine Familie von völlig unmagnetischen und korrosionsbeständigen Kobaltlegierungen verschiedener Zusammensetzungen, die für verschiedene Anwendungen optimiert wurden. Die Legierungen können auch Wolfram oder Molybdän und eine kleine, aber wichtige Menge Kohlenstoff enthalten. Die derzeit für Schneidwerkzeuge am besten geeignete Legierung, da diese Legierung ziemlich hart ist, bei hohen Temperaturen eine gute Schneidkante beibehält und dem Aushärten und Glühen widersteht. Andere Legierungen sind so formuliert, dass sie maximale Kombinationen aus Verschleißfestigkeit, Korrosionsbeständigkeit oder der Fähigkeit, extremen Temperaturen zu widerstehen, bieten Stellite-Legierungen weisen eine hervorragende Härte und Zähigkeit auf und sind in der Regel auch sehr korrosionsbeständig.
Normalerweise wird ein Stellite-Teil präzise gegossen, so dass nur minimale Bearbeitung erforderlich ist. Aufgrund der sehr hohen Härte werden viele Stellite-Legierungen in erster Linie durch Schleifen bearbeitet, da Schneidoperationen in einigen Legierungen selbst bei Hartmetalleinsätzen einen erheblichen Werkzeugverschleiß verursachen. Die Legierungen neigen außerdem dazu, aufgrund des Kobalt- und Chromgehalts extrem hohe Schmelzpunkte zu haben.
Der OE750 wurde entwickelt, um die hohen Anforderungen der Kobaltindustrie zu erfüllen. Es analysiert präzise und genau die teuren Komponenten wie Ni und Cr, bietet aber auch niedrige Nachweisgrenzen zur Kontrolle von Spurenelementen wie Phosphor, Schwefel, Stickstoff und Bor.
(Übersetzt aus Klarstrom, P. Crook, A. Sharif, Cobalt Alloys: Alloying and Thermomechanical Processing, Reference Module in Materials Science and Materials Engineering, Elsevier, 2017)
Erfahren Sie mehr in unserem Applikationsbericht.
Möchten Sie den OE750 in Aktion sehen?
Sehen Sie sich unsere aufgezeichnete Live-Demo und die Fragen und Antworten direkt mit unseren OES-Experten aus unserem Demo-Labor an.
---
Kontakt
---
Diesen Blog teilen