Sample preparation is the most important step of any chemical analysis. To get the best results with any elemental alloy analyser regardless of the technology, the sample must be clean before taking a measurement. Otherwise the results are always compromised at least to some extent. The effect of dirty surfaces will vary and some technologies are more forgiving to sample surface conditions than others.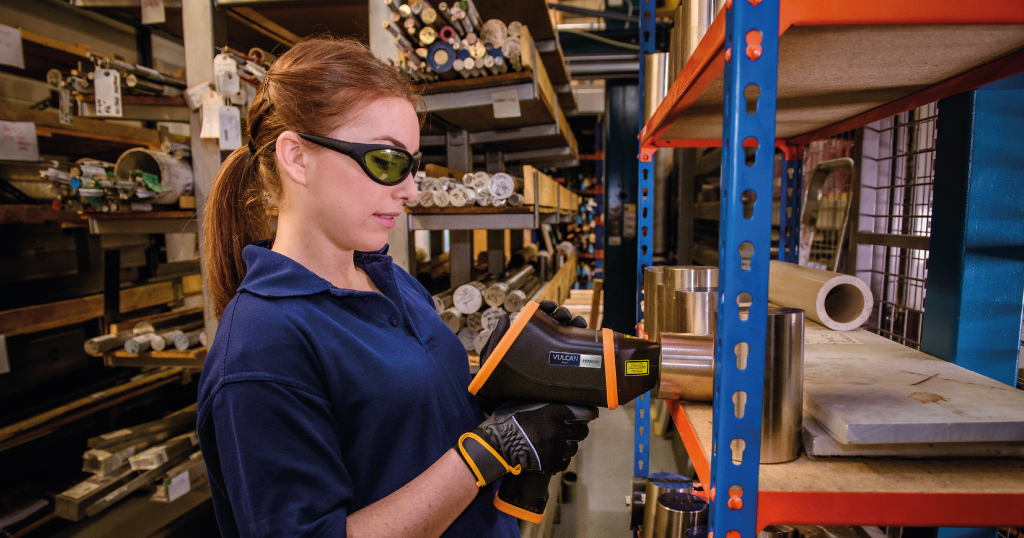 How well an analyser can tolerate dirty surfaces depends on many variables such as the nature of physical phenomenon behind the technology, analysis spot size, the penetration depth of the excitation and type of the contamination on the sample surface.
Elemental alloy analysis is usually carried out by using either OES (optical emission spectroscopy), XRF (X-ray fluorescence) or with LIBS (laser induced breakdown spectroscopy). Each technology is different and so is the amount of sample preparation needed. Where XRF can tolerate even quite dirty surfaces, to get quality results with spark OES, proper sample preparation is always required. LIBS technology falls in between the two.
LIBS is a surface analysis technique, so the penetration of the laser beam is typically just couple of microns deep. This means that the sample surface must be relatively clean to get accurate and precise results.
Surface analysis
Typically when measuring stainless steels or titanium, magnesium, aluminium or nickel alloys, no sample preparation is needed as these sample types doesn't form clear patina or thick oxide layer on the sample surface. Often even anodised aluminium samples can be measured directly with no sample preparation. If the sample is dusty or has water, oil or cutting fluid on the surface it's always good practice to wipe it clean with a piece of cloth or something similar.
For low alloyed steels, manganese steels and copper based alloys it's different. Thick rust or heavy patina affects the analysis results significantly and must be removed prior to taking an analysis, especially with a laser analyser. Also any paint, lacquer or coating is too thick to be burned through with the laser. Sometimes the coatings can be tricky to spot. As an example, alloy wheels are always covered with a rather thick protective layer of lacquer, which must be ground away an analysis. Otherwise the results cannot be trusted.
Choosing the right sample preparation tools
There's a huge variety of sample preparation tools to choose from; small multi tools to heavy duty angle grinders. Here are our top three tips to keep in mind when choosing a suitable tool.
1) When operating the instrument at a scrap yard, the sample preparation tools should be cordless. Therefore an angle grinder with powerful 18V lithium ion battery is often the most recommended choice. Smaller multi tools are convenient to use and even fit in the pocket but might sometimes lack power when dealing with large number of samples.
2) Choosing the right grinding material makes a huge difference because there will always be some grinding material residue left on the sample surface and some materials cause more issues with the analysis than others. The recommended grinding material is aluminium oxide (Al2O3).
3) When using an aluminium oxide grinding discs or sand paper, the effect on the analysis result is minimal, but still it is a good idea to wipe the dust away from the surface before taking an analysis. Grinding tools made of zirconium oxide, tungsten carbide or silicon should not be used as those might compromise the results.
About Vulcan
Hitachi High-Tech's Vulcan handheld laser analyser is one of the fastest metals analysers on the market; just pull the trigger and your results will show in one second. It's also one of the lightest and the easiest to use. Vulcan's simple user interface significantly reduces user error, delivering far more accurate and consistent results.
Want to find out more?
Find out more
---
Share this blog