Our presentation has some answers that can help with the practical application of X-Ray Fluorescence (XRF) in semiconductor packaging
The presentation covers:
XRF principles, and how XRF can be adopted to measure components down to the nanometer range.
Levels of precision for specific plating types, including: Electroless Ni, Au, Al and Ti plating and under bump metallurgy (UBM).
Why XRF is easier and faster for the measurement of practical elements, covering from sample holders to what lighting.
The affects of measurement time on the precision of results.
Compare the FT150 and EA6000VX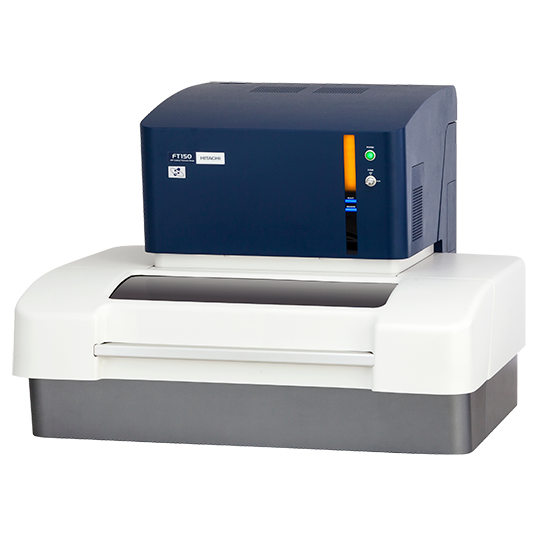 FT150
High Resolution SDD
Element range : Al-U
Chamber design : closed
XY stage options : motorised, wafer
Largest sample : 600 x 600 x 20 mm
Filters : 1 or 3
Polycapillary < 20 µm
XRF Controller
Get a quote or demo
EA6000VX
High resolution SDD
Element range : Mg - U (Na - U when using helium purge)
Chamber design : closed
XY stage options : motorised
Largest sample : 270 x 220 x 150 mm
Maximum number of collimators : 4
Filters : 6 mode automatic switching
Smallest collimator : 0.2mm
X-ray Station & Mapping Station software
Get a quote or demo