The Control international trade fair for quality assurance, which will be held at the Stuttgart Exhibition Centre from 7 to 10 May 2019, provides suppliers and users with a globally recognised technical event which is focused strictly on relevant issues. The trade fair explores all pertinent aspects in theory and offers a highly practical presentation of current worldwide offerings for useful technologies, processes, products and system solutions in the field of industrial quality assurance.
---
Join us at 6104, hall 6.
Hitachi High-Tech Analytical Science is a leading provider of high-technology X-Ray Fluorescence (XRF), Optical Emissions Spectroscopy (OES), and Laser Induced Breakdown Spectroscopy (LIBS) instruments used for the quality control. These instruments provide critical metal analysis used for testing and material inspection throughout all phases of the metals manufacturing and casting supply chain.
Come visit Hitachi at booth 6104, hall 6. to speak to one of our experts about your application needs or email [email protected] to set up an on-site demo.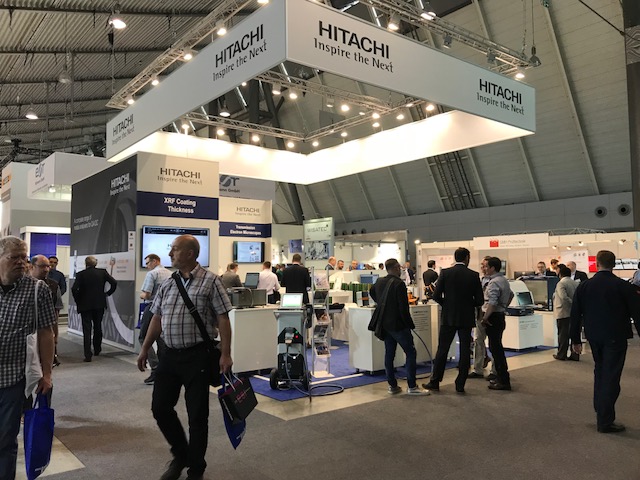 ---
Book a Demo